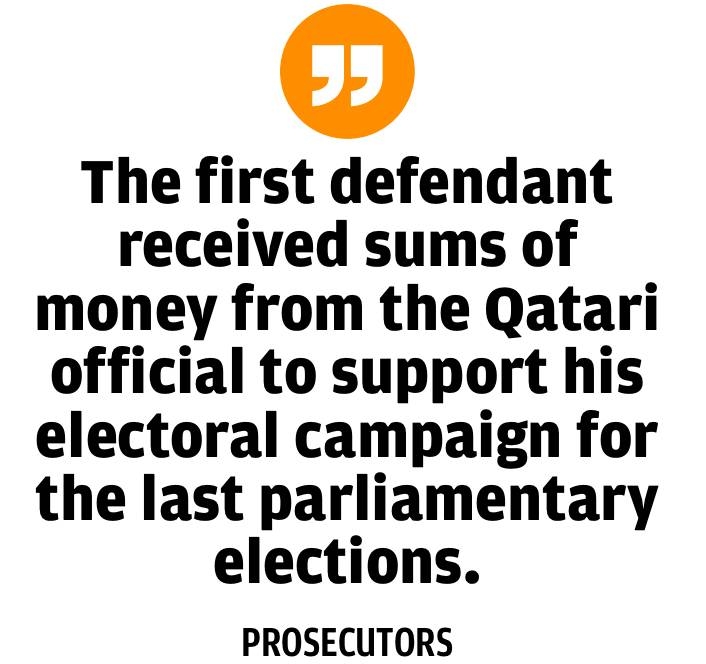 Court to announce verdict on plea in Qatar poll meddle case
The High Court of Appeal yesterday announced that it will declare the verdict in the case involving two Bahrainis, accused of receiving funds from a former Qatari minister with the aim of hindering the recent parliamentary elections, on April 27.
As reported earlier by Tribune, the first defendant, who was a candidate in the parliamentary elections, that took place last November, was previously sentenced by the Fourth High Criminal Court to five years of imprisonment while the second defendant received three years of the sentence.
According to an announcement made by the Terror Crimes Prosecution on February 6 this year, the first defendant was ordered by the court to pay a fine of BD2,000, while the second defendant was fined BD1,000. The details of the case show that BD12,500 was found in the suspects' possession upon their arrival to the Kingdom, from Qatar through Kuwait last October.
Investigations revealed that both suspects often received money from the former Qatari Interior Minister Abdullah bin Khalid Al Thani through their bank accounts or by frequently traveling to Qatar to receive the cash in person. Court files showed that the first defendant received sums of money from the Qatari official to support his electoral campaign for the 2018 parliamentary elections, held here last November.
It was also shown in the court that he received the money with the aim of winning the polls and serve the malicious Qatari agenda to harm the Kingdom's interests by affecting the work of the legislative institutions in Bahrain from inside the parliament. Both defendants were arrested at Bahrain International Airport, where the Customs Department employees searched them and found the money in their possession.