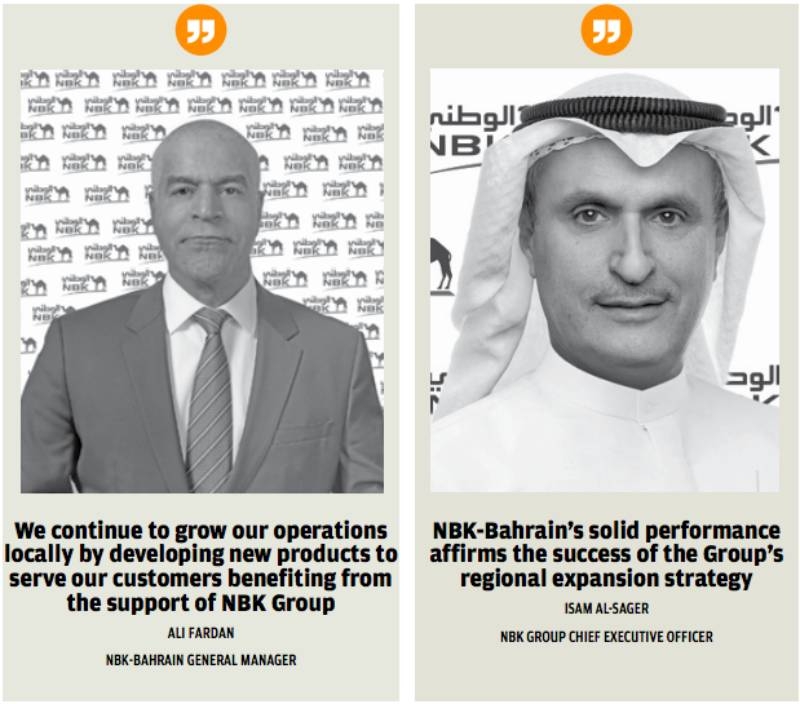 NBK net profit rises 26pc to $313 million
National Bank of Kuwait-Bahrain (NBK Bahrain), the branch of NBK Group in Bahrain, announced yesterday a 26 per cent jump in its 2018 net profits to US$313 million (BD118.096m) from US$248m (BD93.488m) in 2017. As of the end of 2018, NBK-Bahrain's total assets increased by 9pc y-oy to US$16.740 billion, compared with US$15.350bn in 2017.
While total shareholders' equity increased 14pc y-oy to US$1.813bn. Customer deposits reached US$8.612bn, up by US$584m or 7pc y-oy. Isam Al-Sager, NBK Group Chief Executive Officer said, "The Bank's strong results affirm the success of NBK Group's regional expansion strategy that is built on a culture of prudence and strict risk management practices." Al-Sager pointed out that the strength of NBK-Bahrain's profits stems primarily from being operational.
Al-Sager added: "The strong growth achieved by NBK-Bahrain is a testament to the success of its vision aimed at affirming its position in the Bahraini market, which is one of the main growth markets for NBK Group, given its promising growth opportunities and positive prospects".
"Our diversification extends to the product and service offering, growth in existing geographies, our approach to new business opportunities, and our commitment to a digital transformation that will position the Bank for future growth," Al-Sager added