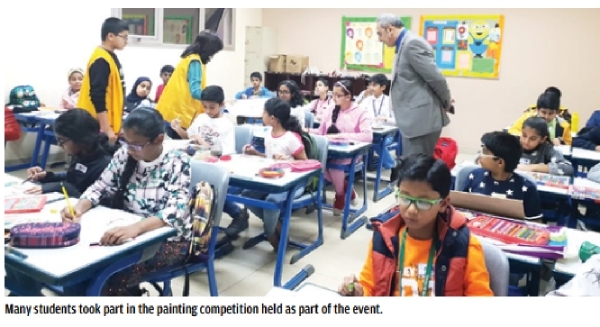 Global Day of Education marked
The role of education sector as one of the key developmental areas was emphasised as many organisations across the Kingdom marked the Global Day of Education.
The International Peace Institute, Middle East and North Africa (IPI MENA) held a special event, where a book on 17 Sustainable Development Goals (SDGs) written by a 12-year-old boy was released. The author Adam Jade Kadia, fellow students, friends and youth leaders were present on the occasion.
Releasing the book, IPI MENA Director Nejib Friji strongly reaffirmed the key role of education in IPI's strategy to promote the Culture and Education for Peace. "Students, children, and youth are the custodians of peace and culture and it is a fundamental need to nurture them and build on their existing knowledge and practices.
"I call upon educators, nurtures and parents to support children and youth to further building a peace culture from within communities and homes, and educational institutional efforts."