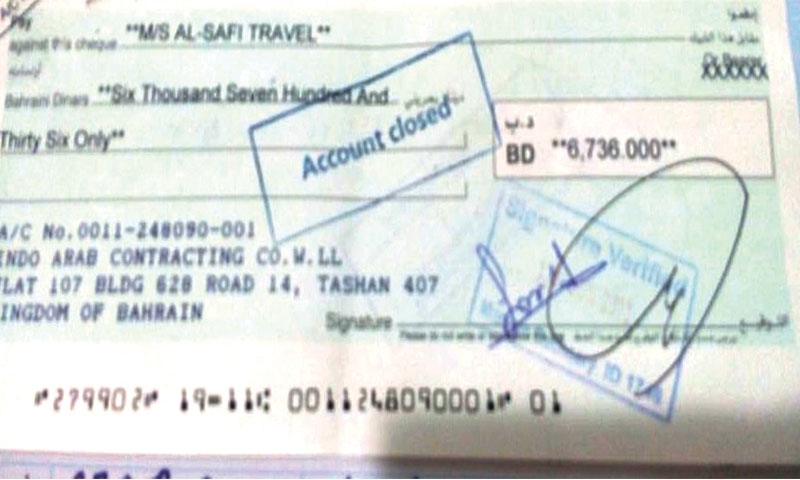 Expat 'frauds swindle nearly BD2m through fake firm'
Owners of a contracting company has allegedly fled the country after duping around 40 companies to the tune of thousands of dinars. The Bu Quwah-based company bamboozled businesses through cheque fraud; they issued a number of cheques to the business houses that were declined by banks. The company apparently has branches in Bahrain, the UAE, Oman and India. The group also claims that an office would be set up soon in Malaysia. No contact numbers could be found for the UAE, Oman and India offices on their website and the company's Bahrain number does not return a response. Multiple police reports were filed against the company owners by the disgruntled victims.
Over 40 companies have come to CID office to file complaints and the number keeps increasing day-by-day, according to sources. They say some top companies in the Kingdom have fallen victim to the fraud. "The cheques were issued during Eid holidays. This was a planned move as the cheques bounced by the time banks reopened," said one of the fraud victims.
The news has reached India as well. An activist in India recently posted a video on social media requesting the public to help locate the accused who might have reached India. "I heard that they are from Tamil Nadu, if anyone has any information about them please share. It is claimed that they have escaped to Dubai. They have cheated numerous individuals and they need to be brought to justice," the activist says in the video.