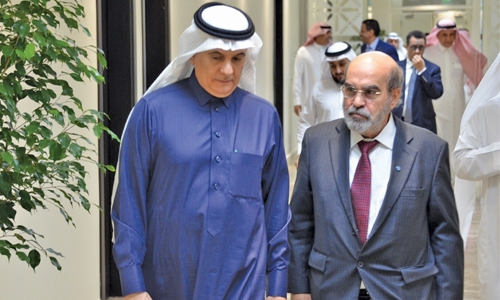 Saudi pledges $2m to FAO to fight Red Palm Weevil
Riyadh : Saudi Arabia will provide a new $2 million contribution to support FAO's global efforts to eradicate Red Palm Weevil one of the world's most invasive pest species.
Saudi Arabia's Minister of Environment, Water and Agriculture, Abderrahman Al-Fadhli, made the announcement during a meeting with FAO Director-General José Graziano da Silva in Riyadh on Monday.
The Red Palm Weevil destroys palm trees by eating them from the inside and has rapidly expanded its global spread to more than 60 countries.
The FAO Director-General thanked Saudi Arabia for the contribution and confirmed that FAO will also provide technical assistance to support the implementation of Saudi Arabia's national strategy to combat the Red Palm Weevil as well as promote regional and international collaboration aimed at controlling and eradicating the pest.
Last year, governments endorsed an action plan to protect palm trees from the destructive beetle. The plan includes national interventions, such as improved pest monitoring and greater involvement of farmers, and a proposed international ban on the import of palms larger than 6 centimetres wide from infested countries.