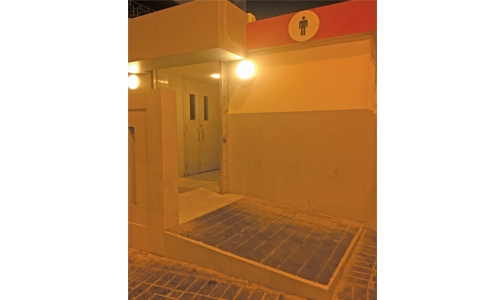 Bahrain residents seek more public toilets in Capital area
Manama : Residents are demanding more public toilets in the Capital area.
The entire stretch from Manama souq until the Salmaniya area and further have only one public toilet.
The toilet which is at the Main Manama Bus Terminal has its female section locked while the male section is in a really poor condition.
"The officials need to start investing in projects that would further initiate a healthy and cleaner environment," said a resident, urging authorities to invest in projects for a healthy and cleaner environment.
"The infrastructure of the Capital needs a major upgrade as we really lack basic necessity of any country that is public toilets," said a resident.
"There are barely any public toilets that individuals can use in Capital. The one and only toilet around Sh Hamad Road, Sh Abdullah Road or closer to the Manama Souq area would be one at the Main Manama Terminal, which is also in a poor condition with the women section of the toilet always being locked."
"A lot of people especially men use public grounds for urinating purpose which later leads to bad urine stench in the entire area, which is really unhygienic. A lot of restaurants don't allow or welcome random individuals to just walk in and use the restroom. It is more difficult for women and children as the Capital of the Kingdom lacks one of the most basic necessity," another resident said.
"Especially with officials revamping the entire Capital and souq area the officials need to realise that public toilets are a must not just for tourists but also for the residents and commuters in the area. Definitely, there need to be more municipal toilets in the area as it's not just the concern of basic cleanliness or hygiene but a proper living," he added.
The people in the Capital are raising their voice for one of the most basic needs that are toilets at public spaces.