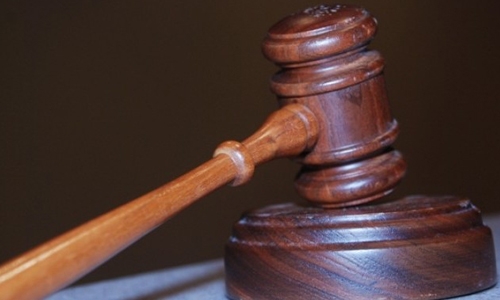 Court upholds Daesh supporter's jail term
Manama : The High Appeals Court yesterday upheld the ten-year jail sentence and stripping of citizenship of a Daesh supporter.
The court ruled by accepting the appeal in form, rejected it in substance, and upheld the sentence, said Advocate General Ahmed Al Hammadi, Chief of Terror Crime Prosecution.
The defendant was tried and convicted for forming and joining a terror group, illegal possession of firearms for terrorist purposes and spreading false news. The High Criminal Court on June 15 sentenced him to ten years, stripping his citizenship and confiscating the seized items.
The case was charged after the Criminal Investigation Directorate (CID) received tips about an individual who expressed extremely anti-police, anti-government and pro-Daesh views.
The investigations led to one of the most dangerous members of the Daesh group who forged links between its elements inside Bahrain and its fighters abroad. He supplied the Daesh group with vital information including names and details of Interior Ministry officers to target them via terrorist attacks.
The suspect had distorted the image of Bahrain, its Judiciary Authority and security agencies in social media, especially with regards to human rights and inmates' treatment. He was apprehended in accordance with legally-prescribed procedures and referred to the Public Prosecution.
The defendant appeared in custody before the High Criminal Court. His case was deliberated by the court, which heard his defence argument and the Prosecution statement which insisted on maximum possible penalty.