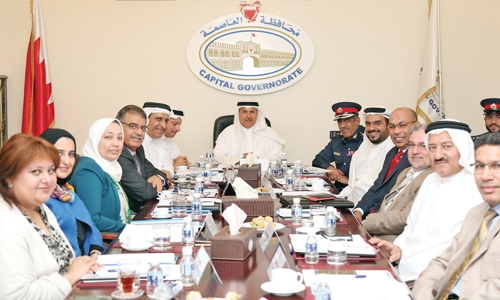 Govt mulls strict action against spitting in public
Manama : The government is planning to take stern measures against those who spit in public, it was announced yesterday.
"A law to punish the people who spit on streets and public places should be enacted," it was recommended at a meeting of the Capital Governorate Council yesterday.
During the meeting, the Capital Governorate Coordination Council recommended that such steps should be taken, especially in the Old Manama Market (Suq) area, where this phenomenon is noticeably increasing despite the launch of multiple awareness campaigns to prevent it.
The council's recommendation followed the review of a presentation that reflected the deteriorated hygiene in Bab Al Bahrain and the old market areas, in addition to the frequent complaints received from tourists regarding the same issue.
The meeting was chaired by the Governor of the Capital Governorate Shaikh Hisham bin Abdulrahman Al Khalifa in the presence of Government officials and representatives.
DT News reported earlier this year that House of Representatives' members passed a bill to toughen penalties against hygienic violations, introducing penalties of BD50-100 for urinating in public and BD20-50 for spitting or washing vehicles in not-designated areas.