All communities to gather at Bahrain For All fest on April 29
Manama : More than 20 communities will be represented through 16 cultural performances and more than 200 market stalls at the fifth Bahrain For All festival at Prince Khalifa bin Salman Park in Hidd on April 29.
This year's event, the largest to date, is expected to draw more than 50,000 visitors with the aim of strengthening solidarity among all the Kingdom's residents, expatriates and locals alike.
The event's headliners are Bahraini rap and hip hop artist The Mystro (Hamed Al Fardan), and the critically acclaimed DJ Outlaw, along with Flipperachi and Kuwaiti star Daffy. The show will be emceed by internationally renowned comedic talent, Waddah Swar.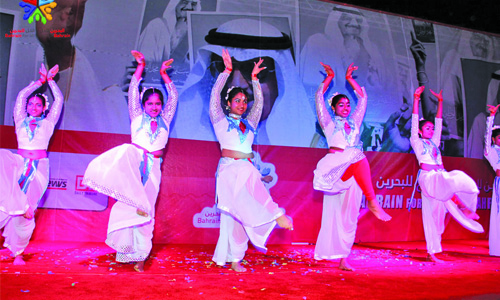 "The event's ethos, 'Bahrain for all, all for Bahrain', celebrates the cultural diversity in Bahrain. It brings people from all communities together. The event is held twice a year since 2013, and has become bigger every time," remarked organiser Nivedita Dhadphale.
"The event fosters a spirit of togetherness among all Bahrain's communities, including the locals and the various expatriate populations," she said.
"It's a joint effort that wouldn't be possible without the involvement of all the clubs and embassies that are supporting it. We are excited to have new performers and sellers added to this year's line up, which promises to be bigger and better than ever. Everyone is welcome to this free family event which will celebrate Bahrain's unity in diversity," she added.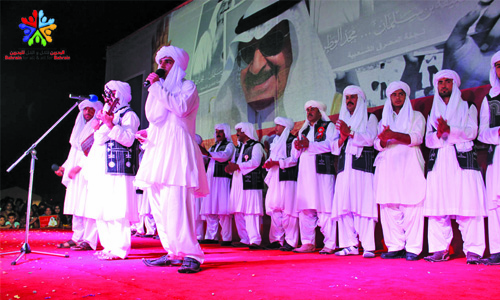 This year's programme line-up includes cultural performances by the Nepalese, Indonesian, Malaysian, Sri Lankan, Egyptian, Jordanian, Filipino, Pakistani, Sudanese, and Palestinian communities.
In addition to market stalls, which will sell a range of products such as food, clothes, jewellery and handmade goods, 10 embassies will be present to showcase their countries' culture and heritage.
Discover Islam and Alliance Francaise will also offer information about their services, while an artists' corner will feature locally produced art for sale.
Specially allocated kids' areas will offer face painting, henna, balloon twisters, and colouring stations. Shuttle services will be provided from participating clubs' premises to the venue and back.
The event's sponsors include Platinum sponsor Media Beach; Gold sponsors Manama Printers and Hussain Mohammed Showaiter Sweets; and Silver sponsors Novotel Al Dana Resort Bahrain, Kouponer, and Aqua Cool.
The event is from 4pm to 11pm and entry is free for all. For more information, visit www.bahrain4all.com or
call +973 3633 500 / +973 3382 2891 or email info@bahrain4all.com.