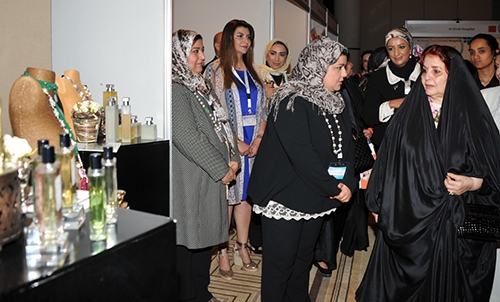 Economic empowerment of Bahraini women vital: HRH Princess
Manama: The economic empowerment of women ensures family stability and encourages women to join civil society institutions, municipal councils and the National Assembly, said Wife of HM King and President of the Supreme Council for Women (SCW) HRH Princess Sabeeka bint Ibrahim Al Khalifa.
HRH Princess Sabeeka said that under the umbrella of the SCW, the Kingdom had established an integrated women empowerment model that supports debut entrepreneurs at home and then provides them with training, financing and centres to provide services.
With a view to empowering Bahraini women, she explained about the projects, including an incubator centre to develop women entrepreneurs and two financial portfolios, with a budget of US$150 million for both, for easy financing for micro enterprises and small and medium sized enterprises (SMEs). Princess Sabeeka was addressing here yesterday the opening ceremony of the "B to B International Businesswomen's Forum and Exhibition", organised by the Bahrain Businesswomen's Society (BBS) from March 28 to 30.
"The forum provides a platform to highlight the success stories of businesswomen and take advantage of international experiences in addressing challenges," she remarked.
Over 200 businesswomen from the Gulf Cooperation Council (GCC), Arab, Eastern Asia and African countries, as well as government officials, academics and business leaders in various sectors of industry, economy and the major financial institutes, universities and business training centres are taking part in the event.
The event aims to develop economic relations, motivate investments to embrace women's promising economic role, highlight the key role of businesswomen in strengthening business and investment ties.
The forum ais held in collaboration with BCCI, Tamkeen, UNIDO and in coordination with the Federation of GCC Chambers of Commerce and Industry and the American Chamber of Commerce in Bahrain.