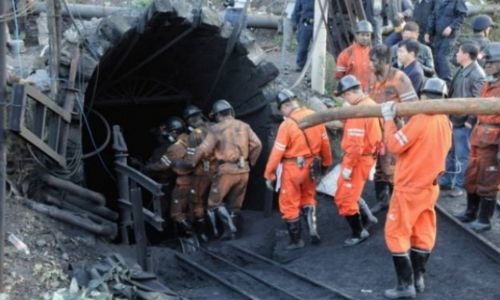 At least 16 killed in coal mine fire in SW China
TDT | Beijing
The Daily Tribune – www.newsofbahrain.com
At least 16 people were killed in a coal mine fire yesterday in southwest China's Guizhou province, local officials said.
The fire broke out at the Shanjiaoshu Coal Mine at around 8:10 am (0010 GMT), the Panzhou City government said in a notice posted to its website on Sunday night.
"It was preliminarily determined that the conveyor belt caught fire, causing 16 people to be trapped," it added, with no further details on what was damaged or how the fire began.
Emergency personnel extinguished the blaze and temperatures at the site returned to normal, but "after preliminary verification, 16 people have no vital signs", the notice said.
The Panzhou City mine is about 3,600 kilometres (2,250 miles) southwest of the capital Beijing.
China -- the world's biggest emitter of the pollutants driving climate change -- operates thousands of coal mines, even as Beijing has pledged to peak greenhouse gas emissions by 2030.
While safety standards in the country's mining sector have improved in recent decades, accidents still frequently plague the industry, often due to lax enforcement of protocols, especially at the most rudimentary sites. Last year, 245 people died in 168 accidents, according to official figures.
An explosion at a coal mine in Shaanxi province in northern China last month killed 11 people, nine of whom were trapped inside.
Another two people managed to make it to the surface before they succumbed to their injuries, according to state media reports at the time.