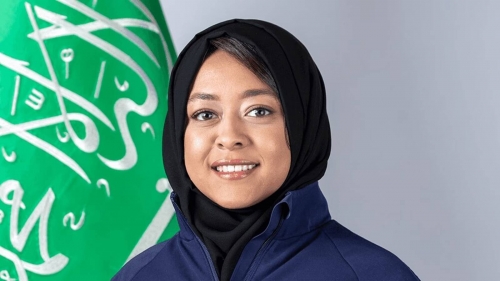 Meet Rayyanah Barnawi, the first Saudi woman set to go to space
AFP | Riyadh
The Daily Tribune – www.newsofbahrain.com
Two astronauts from Saudi Arabia, including the first Saudi woman, will blast off from Florida on May 8 on a private mission to the International Space Station (ISS), Axiom Space and NASA officials said Thursday.
Rayyanah Barnawi, a breast cancer researcher, will become the first Saudi woman to voyage into space and will be joined on the mission by fellow Saudi Ali Al-Qarni, a fighter pilot.
Also on board will be Peggy Whitson, a former NASA astronaut who will be making her fourth flight to the ISS, and John Shoffner, a businessman from Tennessee who will serve as pilot.
Liftoff of Axiom Mission 2 (Ax-2) aboard a SpaceX Falcon 9 rocket is scheduled for 10:43 pm Eastern Time on May 8 (0243 GMT on May 9) from the Kennedy Space Center at Cape Canaveral, Axiom Space and NASA officials said in a briefing to preview the flight.
The four-member crew will travel to the ISS aboard a SpaceX Dragon capsule and spend 10 days aboard the orbiting space station.
The mission to the ISS will be the second by Axiom Space, a private space company.
Axiom Space carried out its first private astronaut mission to the ISS in April 2022. Four astronauts spent 17 days in orbit as part of Ax-1.
The space mission involving a Saudi woman is the latest move by the kingdom to revamp its ultra-conservative image.
But it is not the oil-rich kingdom's first foray into space.
In 1985, Prince Sultan bin Salman bin Abdulaziz, an air force pilot, took part in a US-organized space voyage.
The neighboring United Arab Emirates has also taken part in space missions and an Emirati astronaut, Sultan al-Neyadi, arrived on the ISS a month ago for a six-month stay.