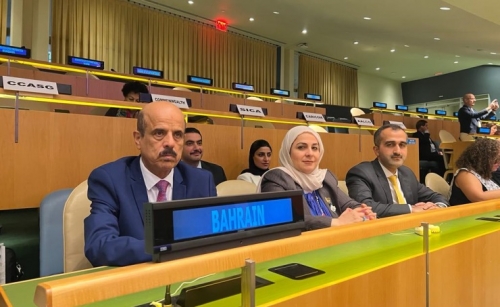 Bahrain Education Minister calls for new ideas to protect right to quality education
Agencies | New York
The Daily Tribune – www.newsofbahrain.com
Education Minister Dr. Majid bin Ali Al Nuaimi participated in the Leaders Day activities of the third day of the Education Transformation Summit.
The session included discussions on education in times of crises, digital transformation in education, promoting gender equality in education, and education financing.
United Nations Secretary-General António Guterres delivered a speech about the inability of 70% of children at the age of ten in poor countries to get their education like their peers in developed countries. He called for the adoption of new plans and mechanisms to protect the right to quality education, in order to ensure peace, security and sustainable development all over the world.
UNESCO Director-General Audrey Azoulay stressed that the organization has worked with member states to guarantee the right to education for all, and called for development in educational systems to suit the requirements of the 21st entury.
The minister stressed ahrain's keenness to ensure provision of free primary education, develop education through the use of technology, and prepare schools to accommodate all students, including those with special needs.