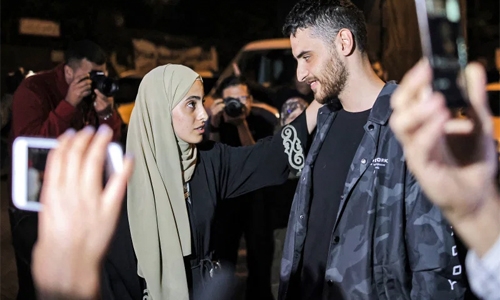 Palestinian twins make Time's top 100 people of 2021
Agencies | East Jerusalem
The Daily Tribune – www.newsofbahrain.com
Palestinian siblings and rights activists Mohammed and Muna El-Kurd had found their way onto Time's 100 most influential people of 2021.
Announcing their names on the list, Time said the siblings provided the world with a window into living under occupation in East Jerusalem this spring.
For more than a decade, the El-Kurd family, along with dozens of their neighbours in the Sheikh Jarrah neighbourhood, has been fighting against the possibility of forced removal from their homes, Time report adds.
The Time also describes them as the most recognisable voices of those threatened with losing their homes in Sheikh Jarrah. The siblings, aged 24, also helped inspire the Palestinian diaspora around the world to renew protests.
In a statement on Twitter on Wednesday, Mohammad ElKurd said that although being named to the list was a "positive" development, symbolism is not enough to truly support the Palestinian cause.
TIME Editor-in-Chief Edward Felsenthal said the top-100 list features "extraordinary leaders from around the world working to build a better future" who "in a year of crisis have leaped into Muna El-Kurd and Mohammed El-Kurd the fray".