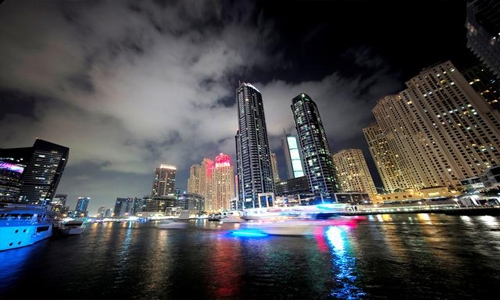 Dubai orders deportations for naked balcony photo shoot
Reuters | Dubai
The Daily Tribune – www.newsofbahrain.com
Dubai will deport a group of people involved in a naked photoshoot on a high-rise balcony in the emirate, authorities said after criticizing the incident as out of line with the values of the United Arab Emirates.
The group of naked women posing for a photographer last week along a balcony railing in the upscale Dubai Marina area was visible from neighboring buildings. Images of the shoot circulated on social media.
"The individuals involved will be deported from the United Arab Emirates. No further comment shall be made on the matter," Dubai's Attorney General Essam Issa Al Humaidan said in a statement published by Dubai Media Office on Tuesday.
The statement did not provide details on the nationalities of those involved.
Dubai Police had on Saturday announced the arrest of those involved and warned against "such unacceptable behaviors which do not reflect the values and ethics of Emirati society".