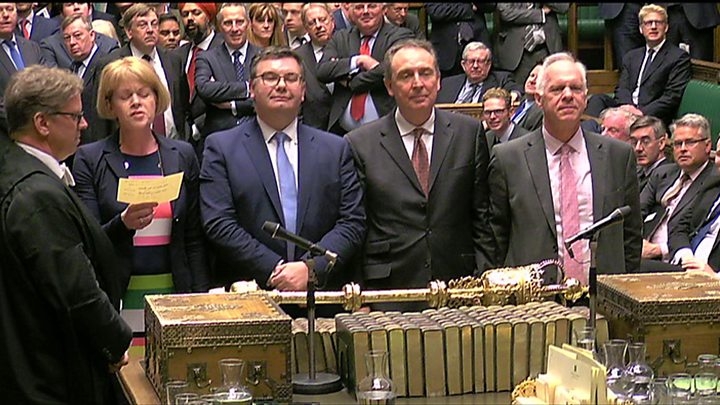 Labour plan for no-deal vote rejected
MPs have rejected a Labour-led effort to take control of Parliament's timetable, blocking the latest attempt to stop a no-deal Brexit.
The Commons opposed the move by 309 votes to 298. If passed, it would have given opponents of a no-deal Brexit the chance to table legislation to thwart the UK leaving without any agreement on the 31 October deadline. The result of the vote was greeted with cheers from the Tory benches.
But Labour leader Jeremy Corbyn responded by shouting "you won't be cheering in September". Ten Tory MPs, mostly pro-Europeans, rebelled against the government by backing Labour's motion.
Conversely, eight Labour MPs - mostly Eurosceptics or MPs in constituencies which voted Leave at the referendum - defied party instructions and voted against it.