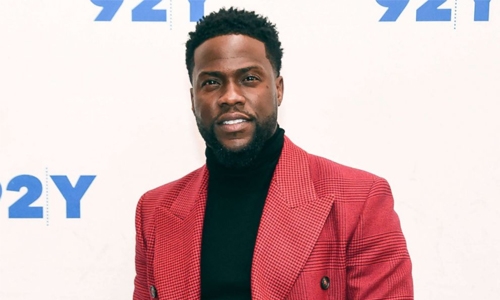 Kevin Hart might host Oscars
After attracting a lot of controversy over a "homophobic" tweet, it seems like Kevin Hart might end up hosting the 91st Academy Awards after all. In December, Hart announced that he was stepping down from hosting the event. The abrupt move came amid an ongoing controversy after Hart's old tweets surfaced online in which he had expressed anti-gay sentiments and used homophobic terminology.
However, according to People, the Academy is considering asking him back. "There has been a steady stream of buzz that things might work out between Kevin and the Academy. The Academy never really axed him - they wanted him to apologize - he wouldn't, and then he was the one to drop out." the magazine quoted a source as saying. However, hart did end up apologizing later. According to the insider, hart's apology left "a lot of people at the Academy scratching their heads because he did what they wanted him to do.
So, really he didn't need to quit in that case." The insider also mentioned that ever since the controversy caught pace, Hart has been publicly apologising on multiple talk shows and that is all the academy expected him to do. "It's all they ever wanted him to do, and he's doing it in spades. So now he should be able to come back on his own terms," the source said.
The controversial statement included a 2011 tweet in which the comedian and movie star had written, "Yo if my son comes home & try's 2 play with my daughters doll house I'm going 2 break it over his head & say n my voice 'stop that's gay." In another tweet from 2010, Hart says someone's profile pic looks "like a gay billboard for AIDS." In another written in 2009, he called someone a "fat faced fag.