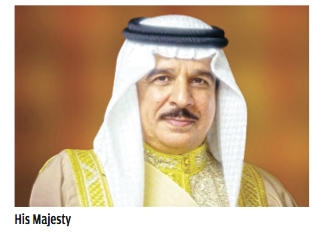 Isa Award – Bahrain's message of compassion
What are the qualifications one needs to serve the less privileged? Money?
Actually the biggest requirement is simply a generous heart and compassion. If one feels for the plight of the less fortunate, the vulnerable, then the call of service to alleviate suffering is irresistible and everything else falls into place. That is the lesson we all learn from the 'Isa Award for Services to Humanity' which was recently bestowed upon Pakistan's best-known charity, the Edhi Foundation.
In a dignified ceremony befitting the memory of our beloved Emir, the late Shaikh Isa bin Sal- man Al Khalifa, may God rest his soul in peace, His Majesty King Hamad presented a medal of pure gold, certificate of appreciation and USD 1 million to Faisal Edhi, the son of the foundation's legendary founder, the late Abdul Sattar Edhi.
The Edhi Foundation was founded by the late Abdul Sattar Edhi and its operations are sprawled throughout the coun- try. Edhi runs several shelter houses, old homes, an ambulance network, orphanages, soup kitchens, morgues along with multiple other welfare ser- vices.
Since the demise of Edhi in 2016, however, the foundation has seen a drop in donations and funds. However, the value of the Isa Award goes well beyond the monetary gain and rests on the recognition and morale-boosting inspiration that it engenders
Why is the Isa Award important? In the rush of 21st century life, this award keeps alive the memory of a great leader who was much loved by us all and who oversaw the building of modern Bahrain. It is also an inspi- ration to us all that great things can be achieved simply by doing small acts of love and compassion. We are living in
an increasingly mechanised and technology-driv- en world and the impulse to ignore the pain of others ad be cocooned in our own universe is often strong. However, just like we cannot ignore the horrific truth of climate change, we cannot turn away from our responsibility towards the less fortunate.
Islam calls upon us all to create a world more just, where the advantages of good health, equi- table wealth distribution and access to education and spiritual well-being are accessible to all. The Award also turns the world's attention upon the powerful narrative of charity, sustainable devel- opment and harmony that is Bahrain's message to the world.