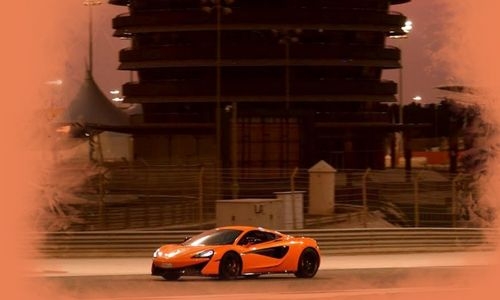 BIC set for sensational Saturday of high-octane action
TDT | Manama
The Daily Tribune – www.newsofbahrain.com
Bahrain International Circuit (BIC), "The Home of Motorsport in the Middle East", has lined up a sensational Saturday for speed enthusiasts with a pair of high-octane activities that will bring loads of excitement to Sakhir.
Set to take place simultaneously are the Ramadan Burn out Nights and Open Track Nights.
Ramadan Burnout Nights will see participants put on a fantastic show of rising white smoke at BIC's Vehicle Dynamics Area.
This Saturday 's event is the first of four during the holy month, to be followed by three more rounds on 1 April, 8 April and 15 April.
As part of the lead-up to the series, a testing night was held last week, which attracted large crowds of fans to BIC.
An even bigger turnout of spectators is expected over the coming weeks, as Ramadan Burnout Nights attract huge crowds each year.
BIC is ready to welcome the fans with a capacity of nearly 3,000 seats in the Spectator Grandstand, Crew Grandstand and VIP Grandstand overlooking the Vehicle Dynamics Area.
All are invited to attend and watch the exciting action.
Tickets for spectators are BD2 apiece and BD3 for VIP seating, while VIP parking is at BD5 each.
Participants will be able to register on site from 4pm onwards on Saturday, with the action taking place from 8pm to 12midnight.
The cost to take part is BD8 for each participant, with an additional BD5.5 for a passenger and also a BD5.5 fee for a crew member.
All entrants' vehicles must meet specific eligibility criteria before being permitted to take part.
Meanwhile, BIC will also be opening its doors to the public on Saturday to bring their very own road cars or motorbikes for the Open Track Nights.
They can take their vehicles out on BIC's ultra-challenging 2.55-kilometre Inner Track and explore their car's or motorbike's limits within a safe and controlled environment.
The night event will take place between 9pm and midnight, allowing those taking part to enjoy the brilliance of BIC's bright, state-of-the-art floodlights while out on the circuit.
Participants can book in advance for BD99 for the full night, BD71.500 for the half night and BD33 for a single session.
On the day itself, the full night price is BD115.500, the half-night cost is BD82.500, and the single-session price is BD44.
Driver etiquette is of ultimate importance in every Open Track activity, so there is no close or aggressive overtaking permitted.
Overtaking is by invitation between corners and driving is monitored, with poor or dangerous driving being dealt with swiftly by officials.
For more information on Ramadan Burnout Nights or Open Track Nights, visit bahraingp. com or call the BIC Hotline on +973-17450000.