HH Shaikh Nasser claims royal victory in World Championship!
TDT | Manama
The Daily Tribune – www.newsofbahrain.com
His Highness Shaikh Nasser bin Hamad Al Khalifa, Representative of His Majesty the King for Humanitarian Works and Youth Affairs and Captain of the Royal Endurance Team, yesterday wrote another chapter in the rich history of Bahrain by winning the title in the World Endurance Championship for Eight-Year-Old Horses, held in Spain.
HH Shaikh Nasser claimed his spectacular victory after outclassing a wide pool of 57 elite riders representing 20 countries from across the globe. The race was followed by HM King Hamad bin Isa Al Khalifa , the King of the Kingdom of Bahrain, and this played a key role in spurring HH Shaikh Nasser to increase his efforts enroute to winning the race.
HH Shaikh Nasser clocked a triumphant time of six hours, 20 minutes and 10 seconds in finishing first. Following the event, HH Shaikh Nasser was congratulated immediately by HM the King upon crossing the finish line.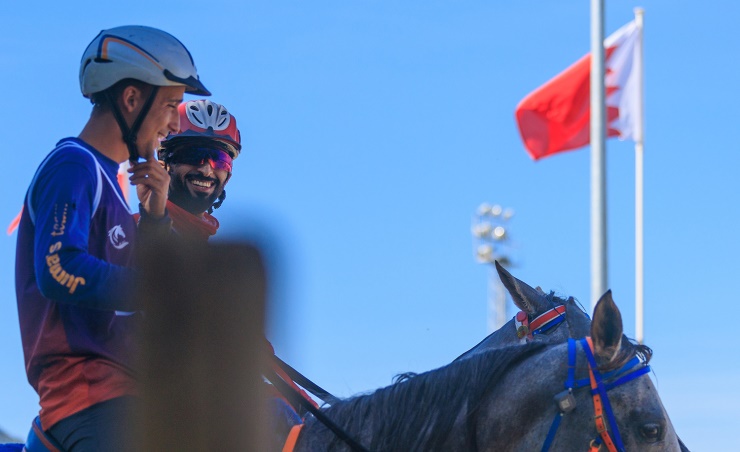 Strong competition
The race featured strong competition from riders hailing from Uruguay, the UAE and Spain in addition to many other countries. On this occasion, HH Shaikh Nasser expressed to HM the King his sincere thanks and appreciation for his win.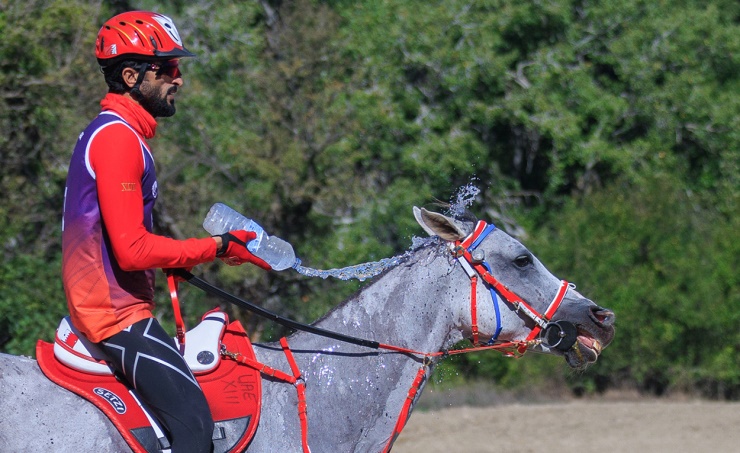 HH Shaikh Nasser added that this accomplishment is the fruit of His Majesty's backing and follow-up to the equestrian sport in the Kingdom of Bahrain. HH Shaikh Nasser explained that equestrian sports in the Kingdom have proven their high ability and capability, which has allowed Bahrain to make notable successes in races held all over the world.
Moreover, HH Shaikh Nasser praised the backing and support of His Royal Highness Prince Salman bin Hamad Al Khalifa, Crown Prince and Prime Minister, and HRH Prince Salman's keenness to provide full support to equestrian sports in Bahrain.
HH Shaikh Nasser led the Royal Endurance Team in the race. HH Shaikh Nasser's teammates who were also competing included Mayoof Al Rumaihi, Sultan Abdulaziz Al Rumaihi, Isa Al Enzi, Mohammed Khalifa Al Ruwaie and Khalifa Mubarak Sabt.