Ahli, Manama open Top Six with wins
TDT | Manama
The Daily Tribune – www.newsofbahrain.com
Back-to-back defending champions Al Ahli and arch-rivals Manama both made winning starts last night in the Top Six of the 2021/2022 Zain Bahrain Basketball League.
Ahli was dominant against Al Najma, leading by as many as 41 points in a 116-82 victory, while Manama relied on the hot hand of point guard Ahmed Salman to help lift them to a 113-105 win against Al Hala.
Both games were played at the Khalifa Sports City Arena in Isa Town.
The Top Six continues on Monday when Manama go up against Najma.
In Ahli's big win, they quickly built a commanding lead and never looked back.
They stretched their 30-11 advantage after the first period to 55-28 at the interval and continued to pile on the pressure in the second half.
Ahli enjoyed their biggest gap, 111-70, following a Mohammed Qurban basket with a little under three minutes to go in the final quarter.
The victors had six players in double figures for a balanced attack.
Antonio Blakeney top scored with 32, while Hesham Sarhan had 18 off the bench.
Mohammed Kowayed, who also came on as a super-sub, finished with 14, while Jamaican Adrian Uter scored 13 and took down 12 rebounds.
Maitham Jameel and Ahmed Al Durazi contributed 12 points apiece for Ahli, who buried an impressive 15 three-pointers in the affair.
For Najma, Ali Jaber scored 19 while Canadian Shane Osayande and Fadalallah Abbas each had 16.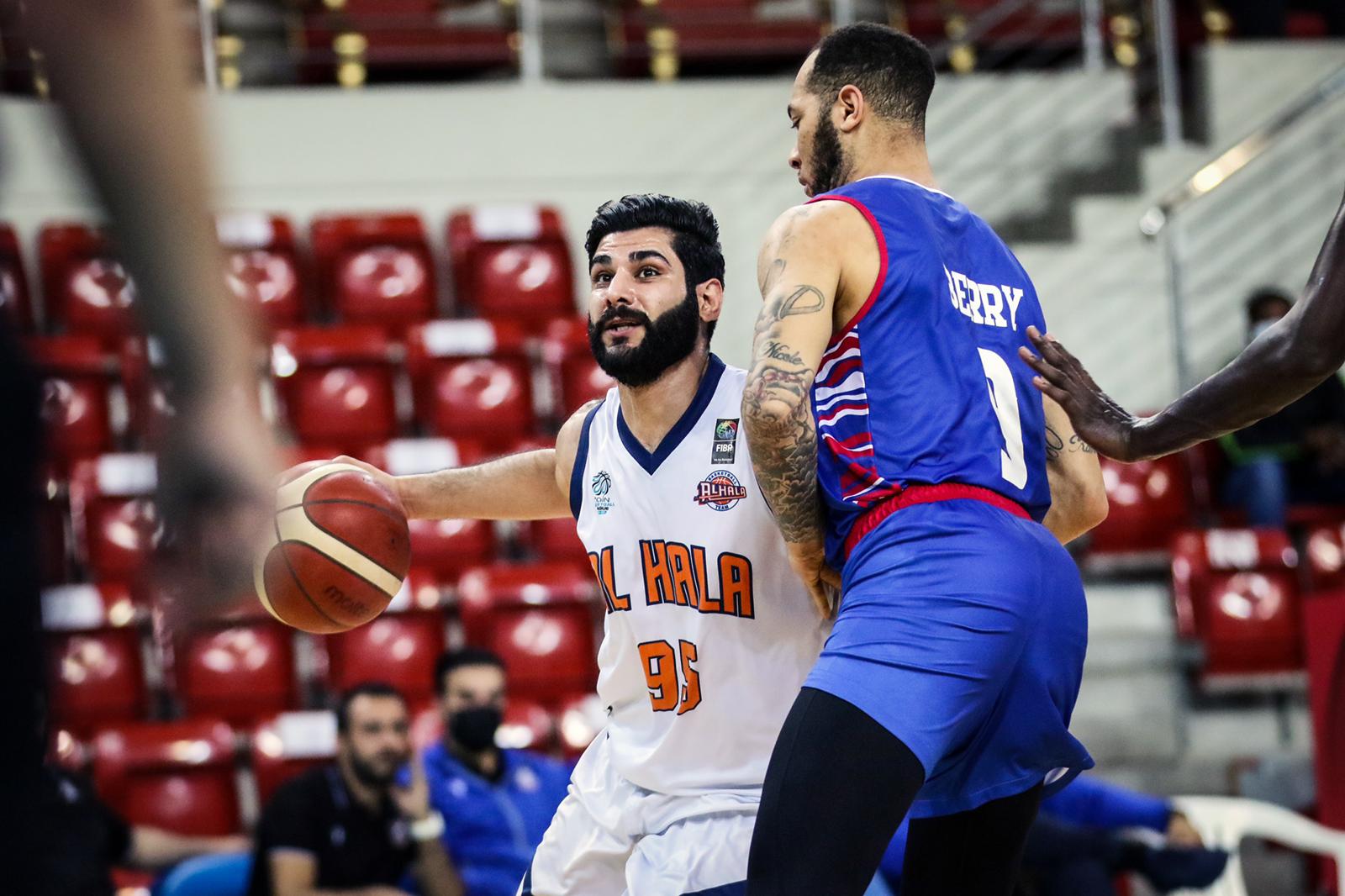 Meanwhile, in Manama's win last night, Salman was on fire from beyond the arc to help inspire his team to the result.
Manama powered ahead 32- 19 at the end of the first quarter and then extended their lead to 63-46 at the break.
But Hala was able to battle back in the third quarter and get to within striking distance, 78-89, and got as close as seven, 101-108, with just under two minutes to play.
But Manama had an answer and closed things out in the end. Salman finished the contest with a team-high 34 points, which included a whopping 10 three-pointers. Devin Ebanks added 26 points, while fellow-American professional Davion Berry chipped in with 15 markers.
Mohammed Hussain was their last player in double-figures with 10 points.
Berry and Hussain each dished out eight assists in the game.
US import Brian Halums had a game-leading 43 points for Hala in the loss.
He made eight triples for his team. Hasan Gerashi contributed 19 off the bench, while Anthony McClain added 16 and 18 rebounds for Hala