Bahrain advance in handball worlds
TDT | Manama
The Daily Tribune – www.newsofbahrain.com
Bahrain overcame a heated challenge from African powerhouses DR Congo in a thrilling 34-27 victory last night to seal their place in the main round of the 27th IHF World Men's Handball Championship, being held in Egypt.
The contest was a winner-take-all affair as both sides were hoping to finish third in their preliminary round group and earn a place in the tournament's next stage.
The Bahrainis did well to hang on to a slim lead for much of the match but in the end, were able to pull away for the big result.
Team captain Hussain Al Sayyad came up big for his side when they needed it the most, scoring a game-high nine goals.
Bahrain is thus through to the world championship's main stage for the first time in four editions, while Congo will play for the President's Cup, which features the competition's eight lowest-ranked teams.
The Bahrainis will be in Group II of the main phase.
They are next set to take on Croatia, before also playing against Qatar and Japan. Denmark and Argentina are also in this pool, but Bahrain will no longer face them as their match results from the preliminary round carry over.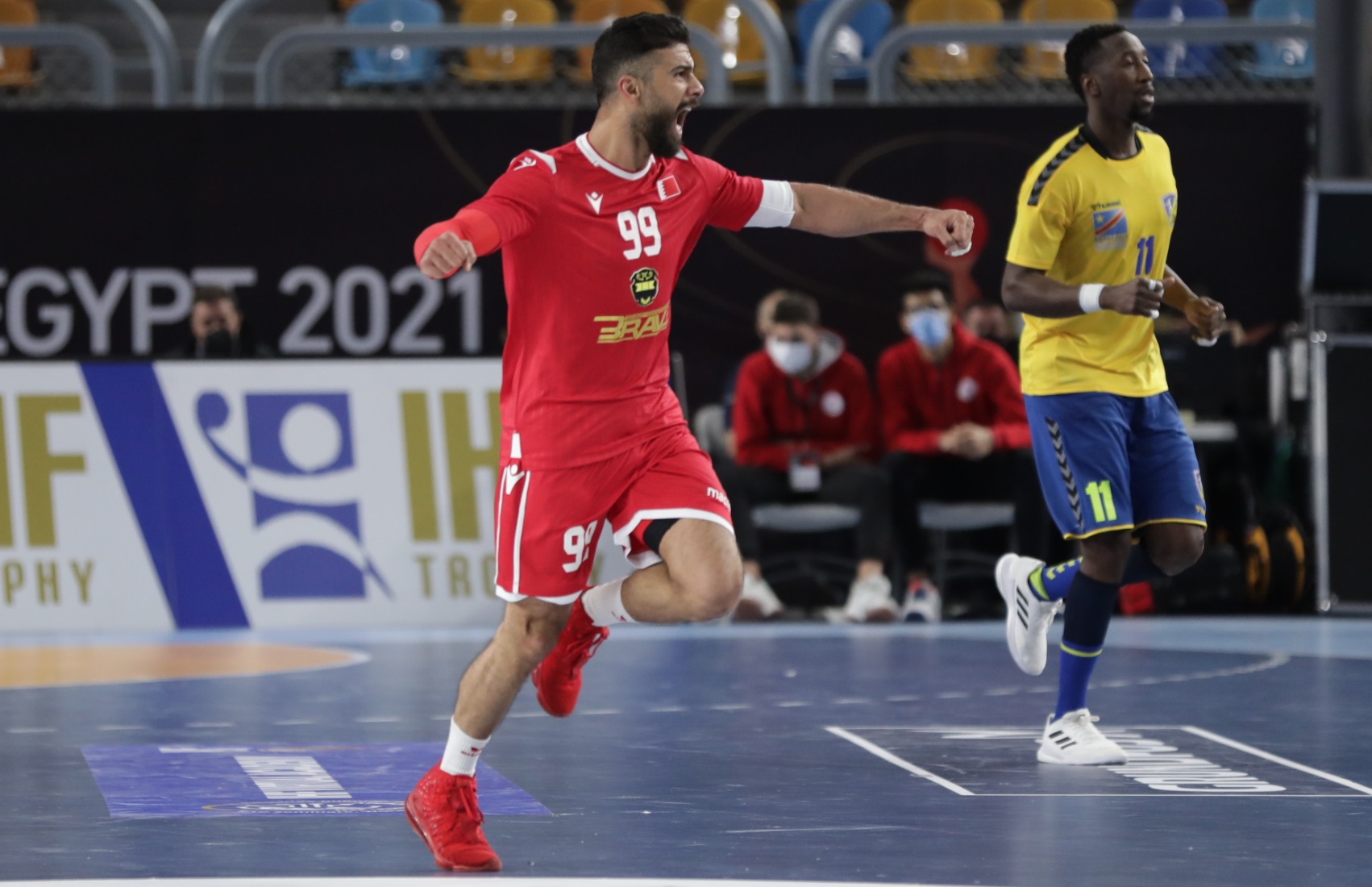 Bahrain faced a narrow deficit early on in last night's game but managed to take the lead before the half, as they headed into the locker rooms with a slim 14-12 advantage.
The nationals did well to stay narrowly ahead over the final 30 minutes but were only able to build on their lead over the last few minutes.
It was a hard-earned triumph for the Bahrainis, who bounced back from a disheartening loss against their Argentinian counterparts just two nights before. Al Sayyad's nine goals were the most so far for any Bahraini player in three games.
Ali Eid and Mohamed Ahmed both chipped in with five in the win, while Komail Mahfoodh and Mahdi Saad each finished with four.
Ahmed Fahdul scored thrice, while Mohamed Mirza had two goals. Contributing one apiece were Ali Mirza and Ali Salman.
Johan Kiangebeni Kawola scored six to pace Congo while Gauthier Mvumbi Thierry added five.
In the main round, Bahrain will have an even tougher campaign as they go against the elite national teams in the world championship.
Those matches are scheduled to begin tomorrow.