King Hamad American Mission Hospital hosts Paediatric Symposium
TDT | Manama
The Daily Tribune – www.newsofbahrain.com
Over 200 medical professionals attended a oneday Pediatric Symposium held at the King Hamad American Mission Hospital in A'ali on Sunday, 19 November.
Dr Seema Kumar, of the Mayo Clinic of Rochester, Minnesota, USA, was among the 10 speakers who gave lectures and held panel discussions on emerging challenges and new technologies in the field of pediatric medicine.
The chair of Mayo Clinic's Pediatric Endocrinology Division and the program director for the Pediatric Endocrinology Fellowship, Dr Seema Kumar, gave two lectures.
One on tackling Childhood Obesity in the Middle East and Bahrain and another on the management of type-1 diabetes in children and the latest technologies in diabetes management.
"This networking with fellow professionals, encourages dialogue, collaboration, and the sharing of experiences, which ultimately elevate the standard of pediatric care", said Dr George Cheriyan, the hospital's Corporate CEO at the start of the event.
The symposium formed a part of the 'Academic Workstream Assessment' in the ongoing collaboration of American Mission Hospital, Bahrain with Mayo Clinic, USA.
Other representatives attending the event from the US were Bob Speary, the Operations Administrator from the Education Services, Mayo Clinic, and Ben Langholz Principal Analyst, Mayo Clinic International Consulting.
"The hospital's medical education initiatives will continue to ensure that the academic advancement and sharing of research remains a key focus, to effectively meet the healthcare needs of the region," said Dr. Deepak Abraham, AMH's Chief of Medical Staff.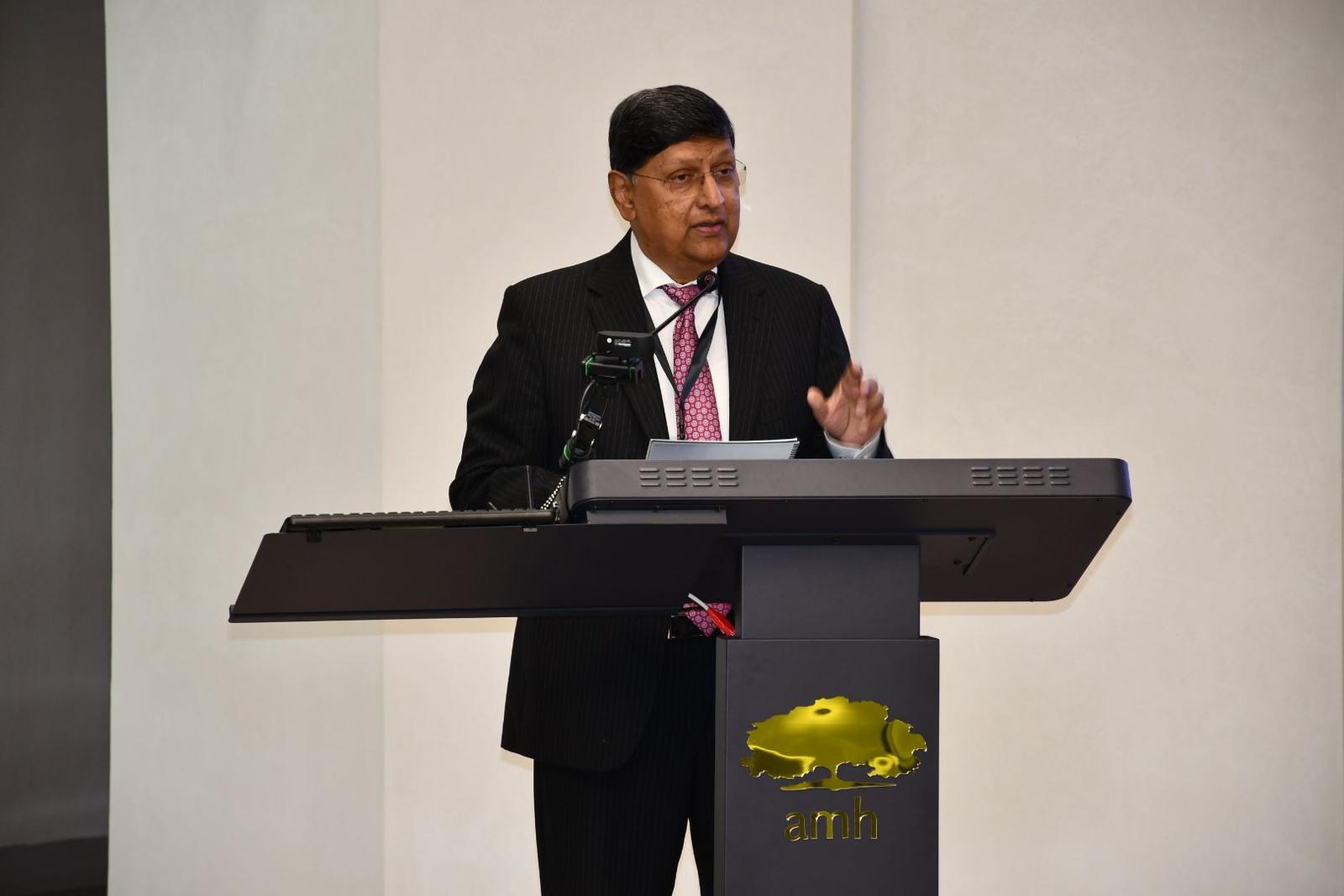 American Mission Hospital Corporate CEO Dr George Cheriyan speaks at the event