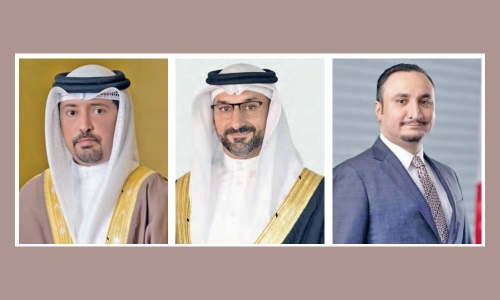 Bahrain International Exhibition Centre Hosts Unprecedented Success
TDT | Manama
The Daily Tribune – www.newsofbahrain.com
In a grand culmination, the Bahrain International Exhibition Centre wrapped up its hosting duties for Jewellery Arabia 2023 and Scent Arabia 2023, setting new records in terms of participation, visitors, exhibition spaces, and total sales.
This year's numbers marked the largest in the history of these events, with visitor numbers soaring by an impressive 51% compared to the previous year. These prestigious exhibitions, harmoniously organized under one roof, underscore the colossal potential of the Bahrain International Exhibition Centre in attracting top-tier regional and international events.
Leveraging its advanced facilities and unwavering commitment to quality services, the Centre has solidified its strategic role in elevating the Kingdom of Bahrain as a premier destination in the realms of conferences, exhibitions, and business tourism on both regional and global stages.
His Excellency Mr. Abdullah bin Adel Fakhro, Minister of Industry and Commerce, highlighted Bahrain's business-friendly environment, attributing its allure to a compelling combination of an attractive talent pool, state-of-the-art facilities, and supportive legislation.
These factors, he asserted, not only attract more investments but also boost the Kingdom's competitiveness, spur economic growth, and fortify its stability, ultimately benefiting the nation and its citizens. The Minister underscored the pivotal role of exhibitions in supporting the national economy and reinforcing Bahrain's standing in the exhibition and conference industry.
He commended the remarkable success of Jewellery Arabia 2023 and Scent Arabia 2023, attributing it to the determination of the Bahraini people. He expressed confidence that this triumph will significantly contribute to intensifying activity in the conferences, exhibitions, and business tourism sector, aligning seamlessly with the objectives outlined in Bahrain's tourism strategy for the years 2022-2026.
His Excellency Sheikh Ahmed bin Hamad Al Khalifa, President of Customs, echoed the sentiment, noting the surge in exhibitors at Jewellery Arabia 2023, with 658 participants, showcasing the event's growing trust and reputation in the region.
He attributed the success to the commitment to security and customs measures, expressing gratitude for the tireless efforts of the team ensuring the exhibition's smooth operation. In a parallel success story, Scent Arabia 2023, as reported by His Excellency Dr. Nasser Ali Qaidi, CEO of the Bahrain Tourism and Exhibitions Authority, experienced a significant increase in exhibitors from 18 to 78.
Dr. Qaidi highlighted the substantial growth, indicating that the tourism strategy for the years 2022-2026 is on track to achieve its goals, particularly in boosting the tourism sector's contribution to the gross domestic product. These achievements mark a resounding success for the Bahrain International Exhibition Centre, reinforcing its pivotal role in propelling the Kingdom towards its strategic tourism objectives.