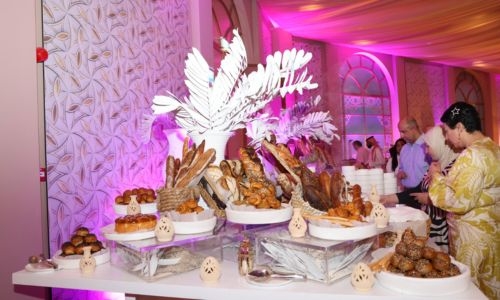 Marvellous Iftar At Masaya Pavilion - Eats and Treats by Tania Rebello
TDT | Manama
The Daily Tribune – www.newsofbahrain.com
The spirit of Ramadan at the Ritz-Carlton is felt immediately as you walk through the beautifully lit entrance of the Masaya Pavilion. After a series of greetings with big smiles, guests were directed into the Ramadan tent. As I entered, the center of attraction was a beautiful structure representing the Tree of Life, ornamented with lanterns.
Silky, flowy ceiling drapes gave the venue a tent-like ambience. Hues of purple were reflected across the softly lit seating space. Sometimes the small details are often the most delightful. The wired tree structures with fairy lights that adorned each tastefully decorated table, made the golden tea flask glisten. After admiring the décor, I headed to the buffet.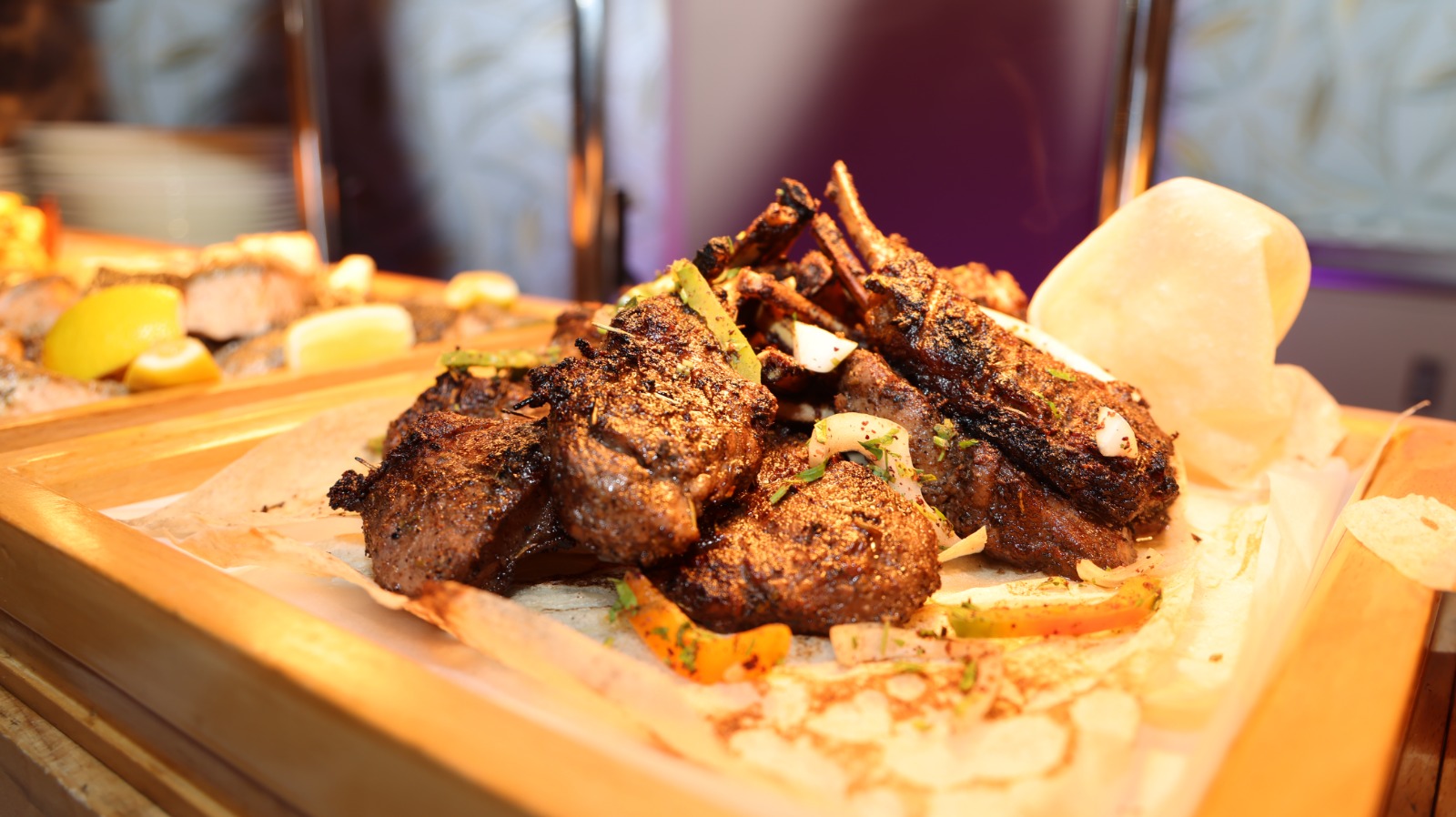 A wide selection of traditional iftar starters were available. Fatayer, samosas, spring rolls, kibbeh and mini chicken shawarmas too. The starter that made my taste buds happy was meat arayes. Crispy flat bread stuffed with a tasty mixture of minced lamb, onions, tomato, garlic, seasonings and fresh herbs. The filling was generous too.
The salad counter had a variety of mix mezza as well as a mix of salads from all over the world.
A whole range of meticulously prepared sushi was also available. The bread station had artisan bread that fascinated everyone. Delightful soups made for a good start to the iftar meal and guests were seen lining up for their bowl of soup.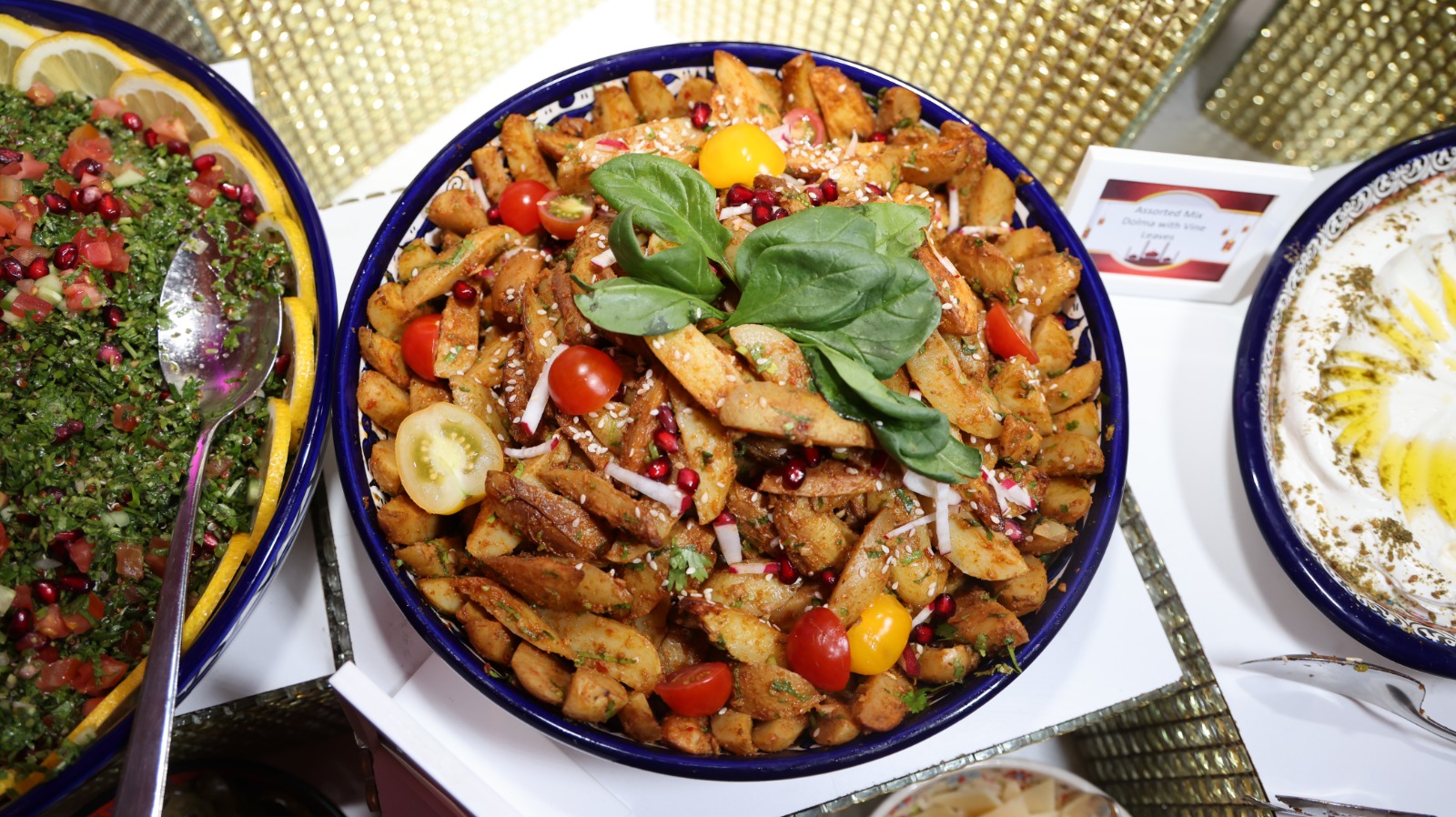 They have an assortment of Bahraini mixed grills such as shish tawook, grilled jumbo prawns, lamb kebabs, meat tikka, lamb chops. Each of them were tender and exuded aromas and enchanting flavours from the use of spices.
Chicken tikka was juicy and the tinge of cumin and fennel was pleasing. I am very particular about how meats are salted and they need to be seasoned properly. The chefs at the Ritz-Carlton ensured this with each preparation. The prawn dim sums looked inviting. Two sauces were served alongside.
The dumpling wrappers were smooth, supple and the filling had a combination of prawns, ginger and spring onion. I headed to the carving station where they had displayed whole ribeye, whole roast chicken, grilled hamour and brisket. Being a meat lover, I decided to try small portions of each of them.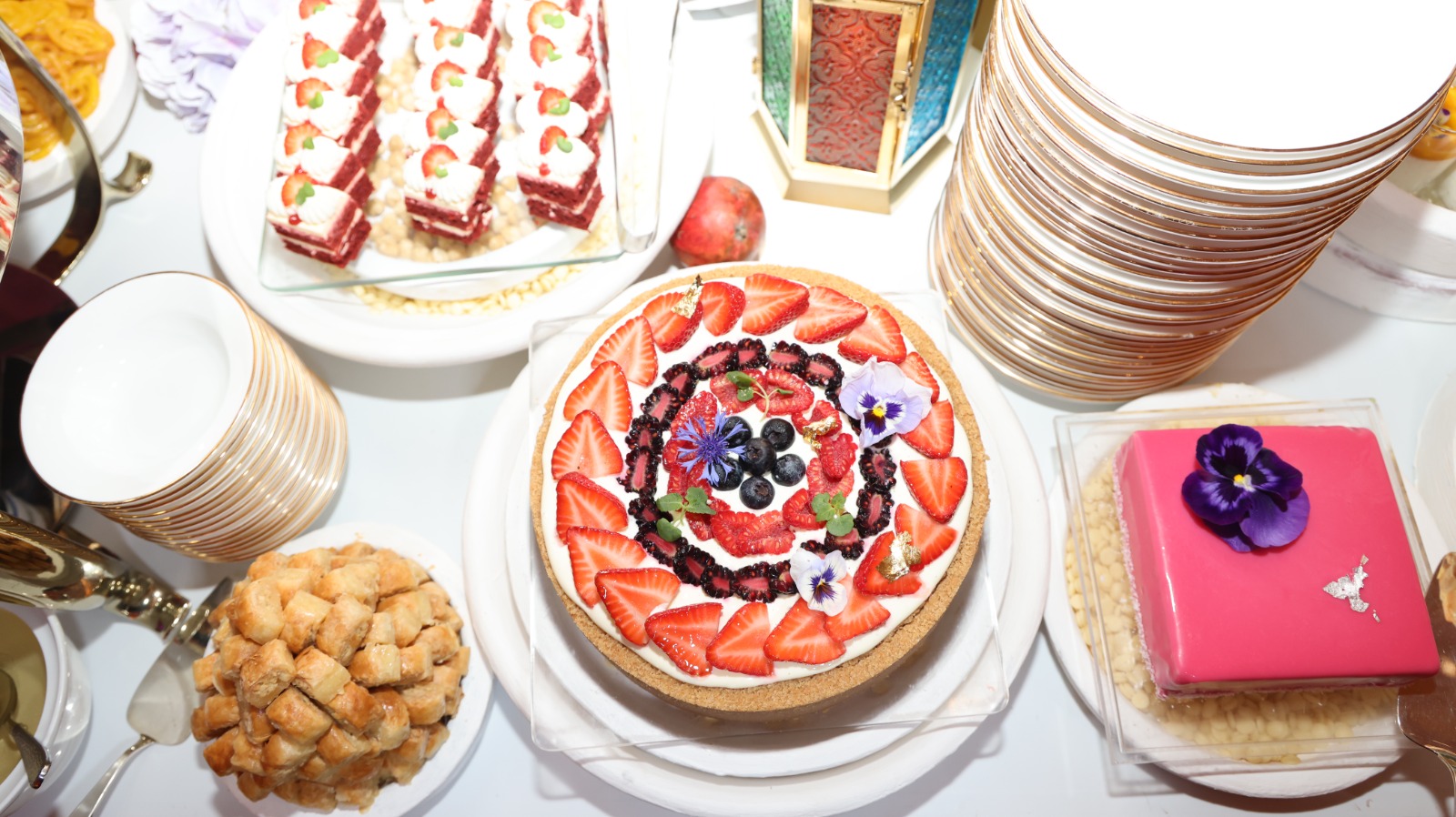 The ribeye was cooked until pink in the center and guests could choose to have their piece grilled further to their preferred doneness. Tender ribeye with flakey sea salt and chimichurri sauce was a fabulous bite. The chicken was beautifully roasted and this was evident from its golden, crispy skin.
I often choose a leg or thigh from a roasted chicken, as these parts tend to be moist in spite of being cooked for long in an oven. A hint of thyme, salt and pepper made for a traditional and tasty roast chicken that combined well with rosemary-roasted potatoes.
Grilled hamour had a spice blend atop it that intensified the delicate flavour of the fish. Asian style noodles with shrimp were tasty. I had to try the pepperoni pizza and it was delicious!
The pizza base was perfectly chewy yet soft with the right amount of thickness, topped with a generous quantity of cheese and toppings. Other delicacies on display included a wide variety of traditional Ramadan dishes including ouzi, lamb tagine with couscous, beef harees, grilled seabass with tahini, parsley and mint sauce, moussaka, chicken madrooba to name a few.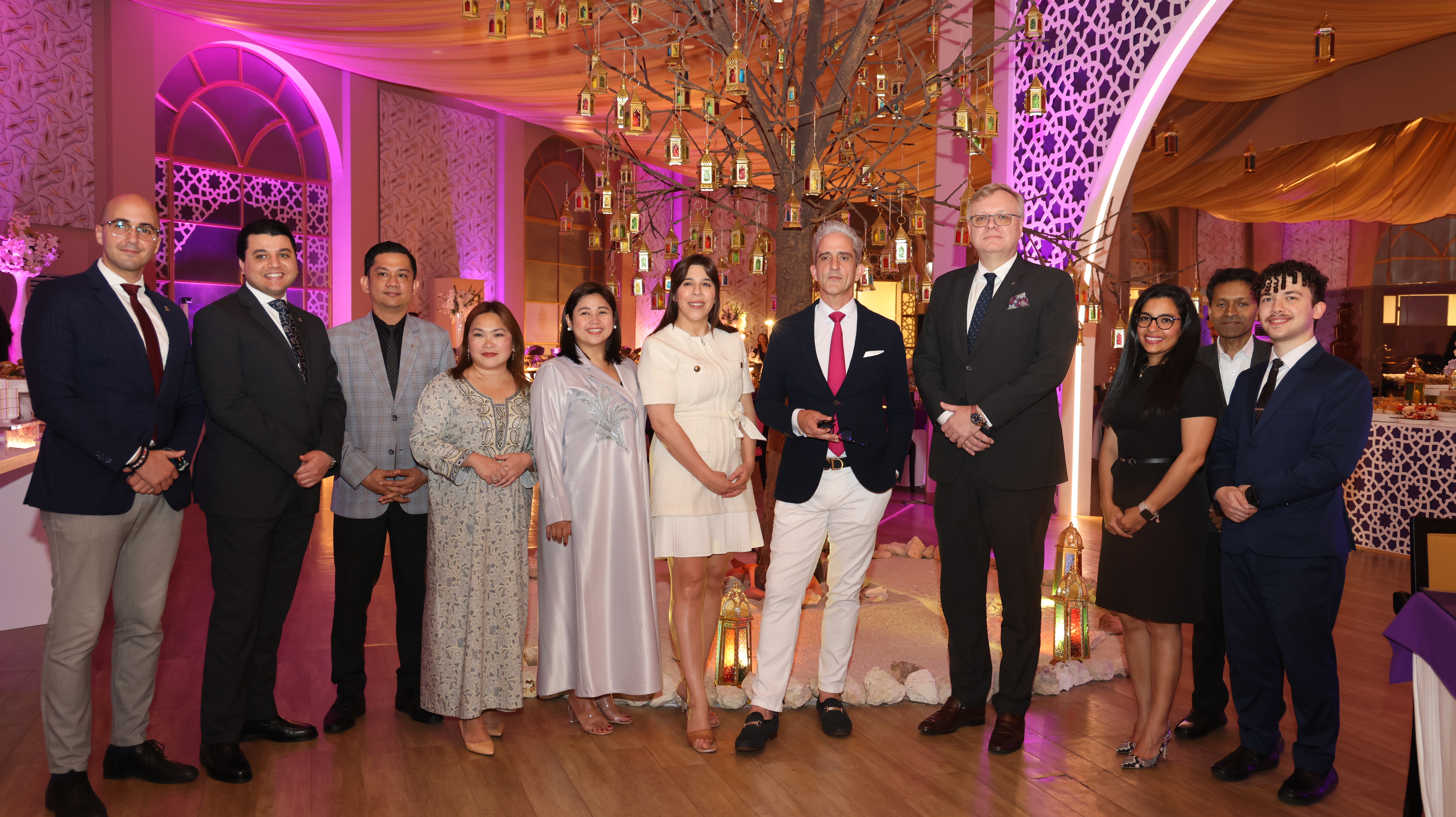 Tartlets and pastries beautified the dessert counter. I was informed that the chefs were preparing two interesting ice cream flavors so I had to taste them.
I tasted the black lemon ice cream and the zaatar icecream as well. I liked the zaatar icecream as it had a fresh flavor and a beautiful green color. At a brief encounter with Chef Yann Bernard Lejard- Director of Culinary and F&B at the Ritz-Carlton, he explained that the hotel focuses on supporting local farmers and suppliers.
Their recent farmer's market was a huge success and they developed strong connections with various farmers and local artisans.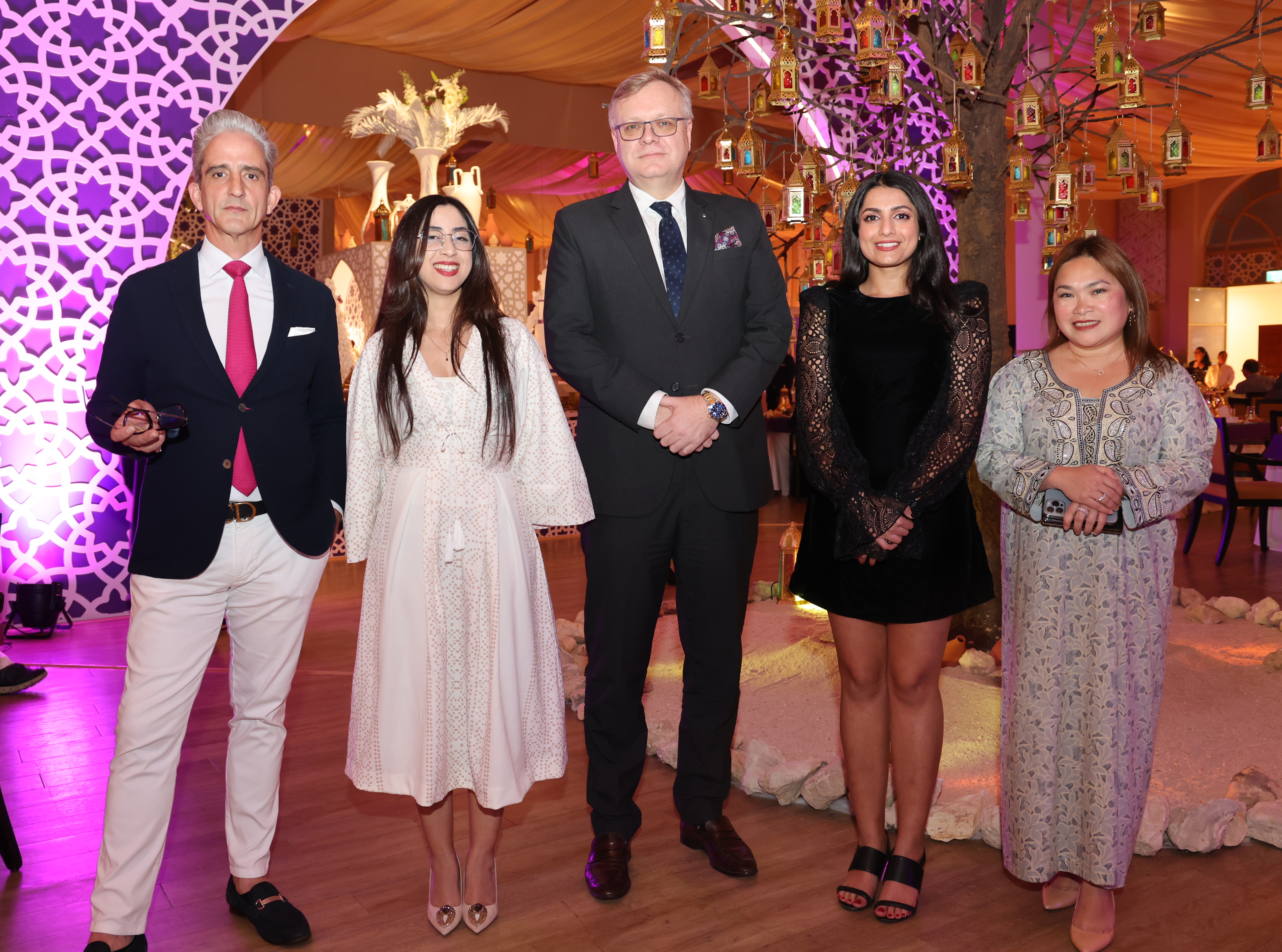 Their supply of date ice cream for the Ramadan tent comes from a local supplier. The date ice cream was smooth, creamy and sweet. After a wonderful iftar, I sipped on a cup of green tea. All I could think of was how amazing the overall experience was.
The iftar / ghabga spread at the Ritz-Carlton is very extensive and includes everyone's favorites without compromising on quality.
They also deliver the delicacies for you to enjoy at the comfort of your home. This makes entertaining easier. Focus on making memories and worry less about the food.
The Masaya Pavilion is perfect for a glamorous evening out with family, friends and for entertaining clients too. Live entertainment is available during ghabga to complete the experience.
Iftar BHD 34 per person | Ghabga BHD 37 per person
Please call +97317586499 to reserve or email
rc.bahrz.restaurant.reservations@ritzcalton.com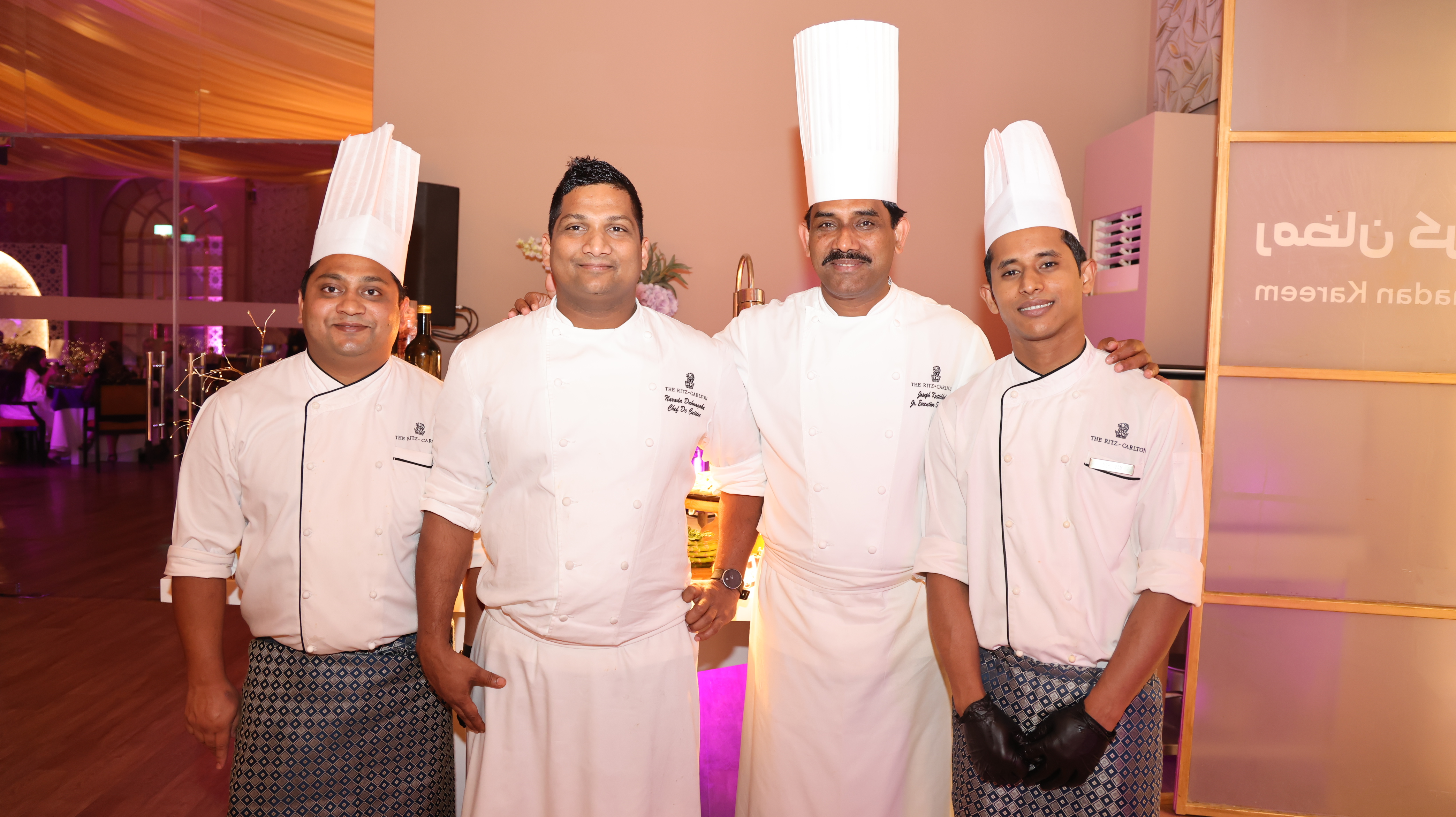 The desert table was a jaw-dropping spectacle on its own. Conical thermocol trees were studded with dates and meringues.
Several breathtaking sweet treats were presented and each of them deserved a medal for how gorgeous they looked. We were all drawn to this beautiful spread like magnets. The cheesecake was light and creamy.
Halawat el jibn is the best Arabic dessert here and the first time I tried this delicate dessert was at the Ritz-Carlton's iftar several years ago. They also had Arabic sweets such as kunafa and umm ali for those with a more Arabian palate although some of these desserts are favorite of everyone alike.