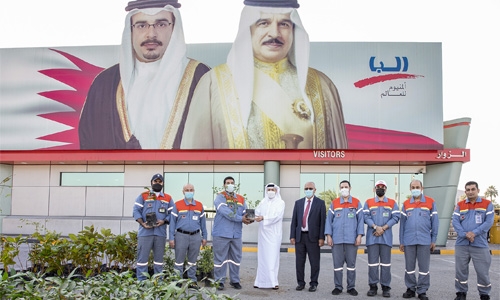 Alba backs initiatives to combat climate change with 'A Tree for Every Employee'
TDT | Manama
The Daily Tribune – www.newsofbahrain.com
Aluminium Bahrain, one of the leading industrial companies in the Region, endorsed HRH Prince Salman bin Hamad Al Khalifa, the Crown Prince and Prime Minister's recently-announced climate change goals and commitment to double the number of trees in the Kingdom by 2035 through its Planting initiatives 'A Tree for Every Employee' to boost biodiversity and fight climate change.
Alba's Chief Executive Officer Ali Al Baqali and the Executive Management team joined Alba's Chairman Shaikh Daij bin Salman bin Daij Al Khalifa in the Company's initiative to distribute saplings to all employees at the Company's gates on 14-15 November 2021 with an aim to encourage them to take the lead in boosting Bahrain's green cover and reducing carbon footprint.
Shaikh Daij said: "We have to work collectively as One Team to realise HRH the Crown Prince and Prime Minister's commitment to increase Bahrain's green cover made during the 26th Climate Change Conference of the Parties (COP26).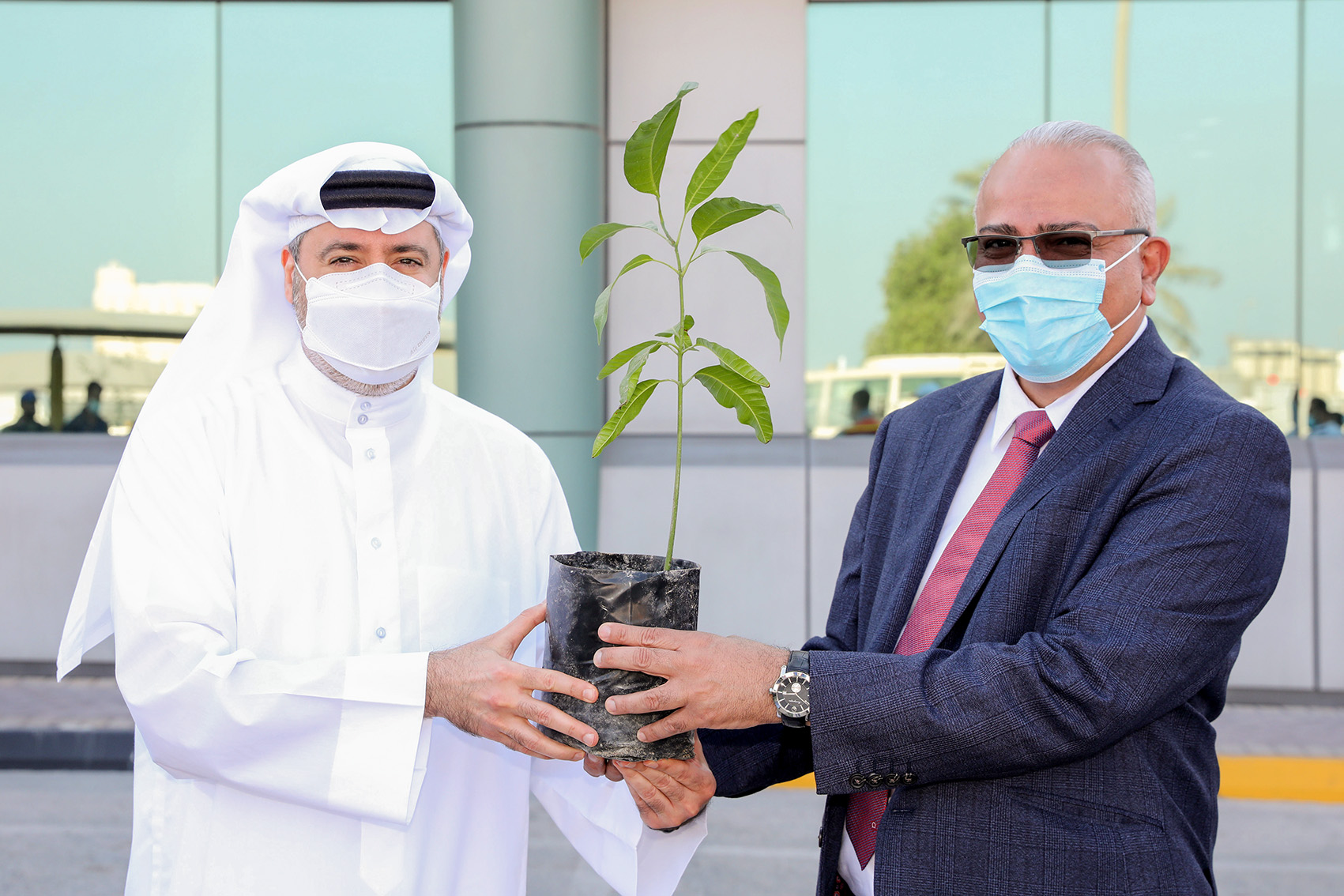 Going green is not an option, it is a way of life and what we do today is how we will make a difference tomorrow for Bahrain." Adding further, the CEO Ali Al Baqali added: "If we truly want to make a difference in the world, we must be different.
As one of Bahrain's socially responsible companies, we must take a leading role to play in preserving and protecting our environment and 'A Tree for Every Employee' is one of our tangible green initiatives to support Bahrain's national initiatives under the leadership of HRH Prince Salman bin Hamad Al Khalifa, the Crown Prince and Prime Minister."
In addition, Alba Executive and Management team recently planted trees along the main roads around the smelter, which was followed by several departments planting trees in their respective areas within the Company whilst supporting the 'Forever Green' Campaign being held under the directives of HRH Princess Sabeeka bint Ibrahim Al Khalifa, Wife of His Majesty the King and President of the National Initiative for Agricultural Development (NIAD) Consultative Council.