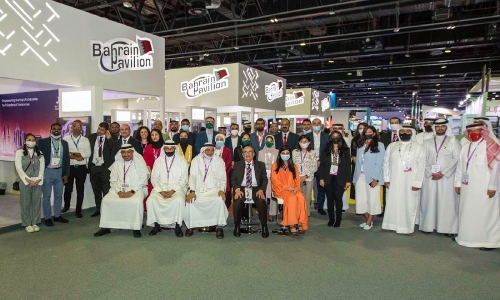 Bahrain pavilion concludes GITEX participation
TDT | Manama
The Daily Tribune –www.newsofbahrain.com
Curtains fell on the Bahrain National Pavilion at GITEX 2021 yesterday after almost a week-long intense activity, which brought together global industry leaders, startups and game-changers. GITEX, now in its 41st edition, has seen the participation of over 3,500 exhibitors from over 140 countries.
This year, Bahrain's pavilion had the Economic Development Board, 14 small and medium IT companies, 20 startups led by Bahraini entrepreneurs, three universities and the BENEFIT company.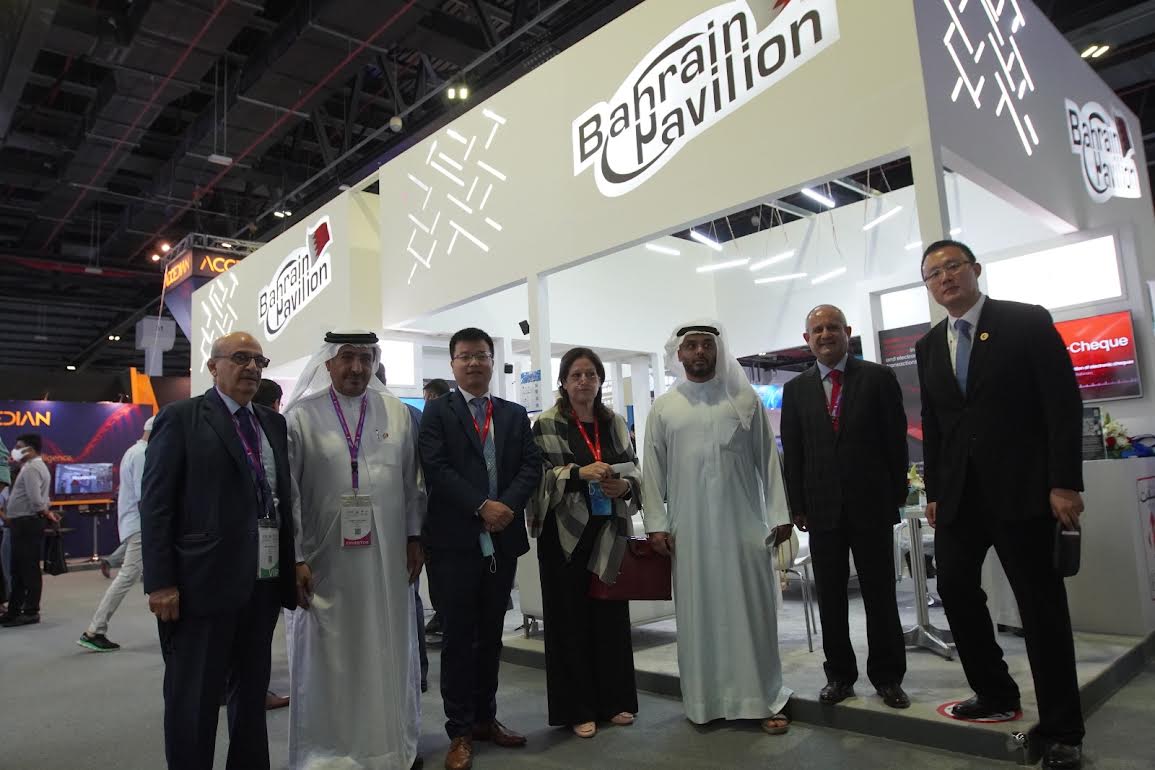 Alba and Batelco were the key sponsors. For the fifteenth year in a row, the Labour Fund "Tamkeen," in strategic collaboration with the Bahrain Society for Technology Companies "BTECH" and "WorkSmart" for event management, organised the Kingdom of Bahrain's annual participation in GITEX.
Visitors to the Bahrain pavilion includes official delegates from Belgium, Pakistan, Jordan and Dubai Digital Government. Bahrain pavilion also witnessed the signing of more than ten business deals by Bahraini companies and their counterparts from the region and beyond. Several seminars and dialogue sessions were on the sidelines of the expo.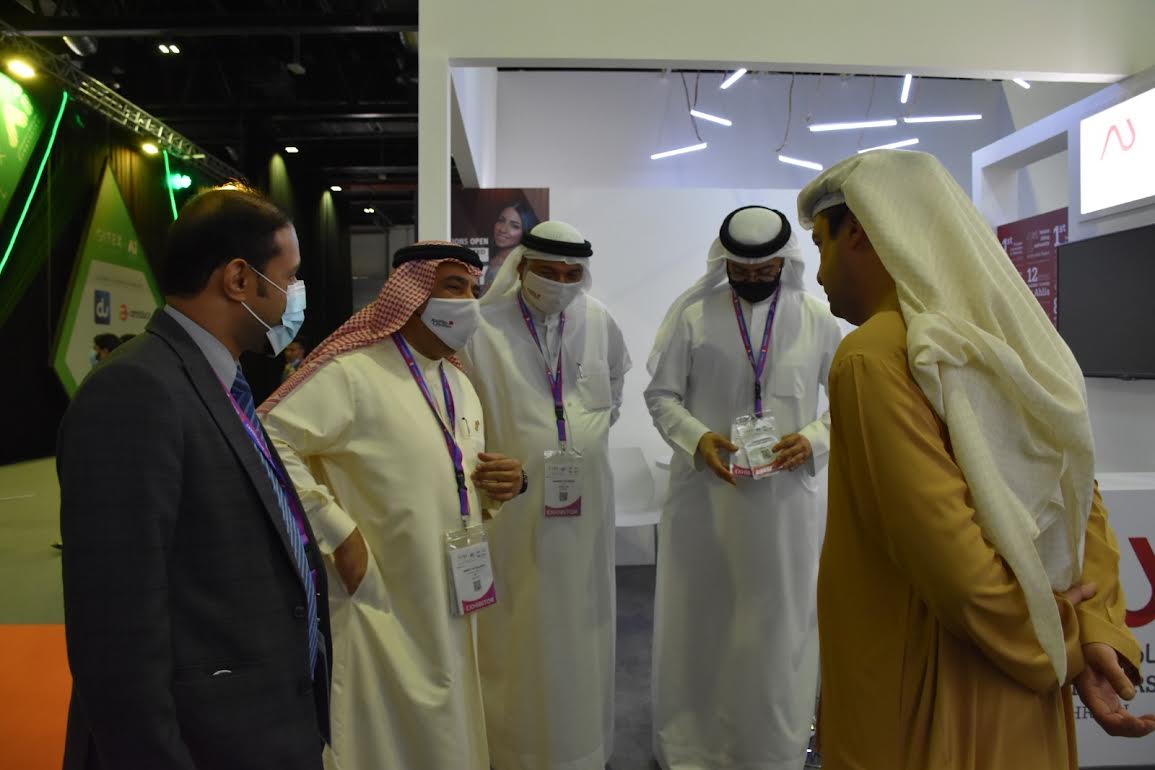 The Bahraini participants in GITEX closed commercial deals, maintained close contact with customers and partners, better understood the challenges of digital transformation and ways to speed up recovery from Corona, and updated visitors about their companies' latest products and services in the ICT industry.
Hussein Mohammed Rajab, the CEO of the Labor Fund "Tamkeen", highlighted the opportunities and technical solutions had for institutions in various sectors.
He stated that institutions must invest in creative solutions to expand and sustain their operations to stay up with current and future challenges.
"Supporting digital transformation and encouraging innovation has always been the main pillar of Tamkeen's strategies," he said. He added: "We continue to build on this by working to develop our programmes and services, for their significant role in improving the performance of companies and creating opportunities that contribute to increasing its productivity and contributions to the national economy."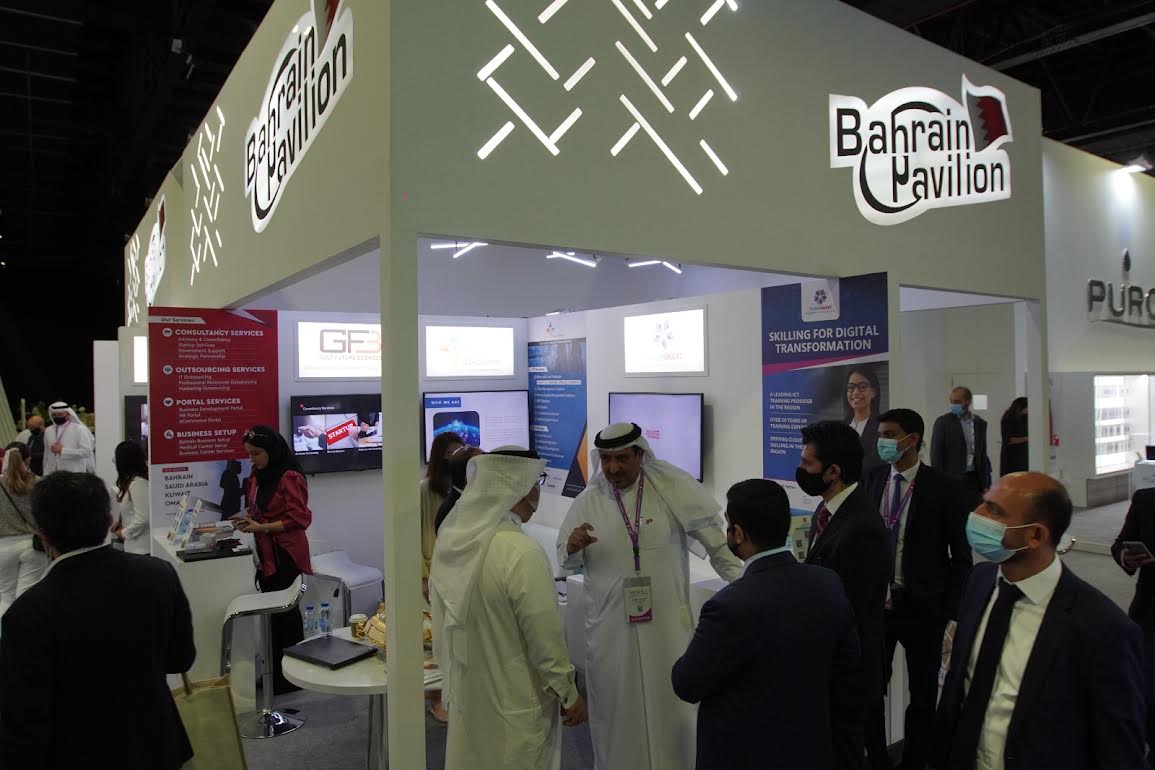 Ubaydli Ubaydli, Chairman of the Bahrain Technology Companies Society, expressed his satisfaction over the great success achieved by Bahraini participation in GITEX this year.
"Bahraini participation in GITEX this year demonstrated the desire of Bahraini ICT companies and Bahraini entrepreneurs to seize emerging business opportunities at the local and regional levels and develop business models that meet the needs of new markets."
CEO of WorkSmart, Ahmed Attia Al-Hujairi, said the BTECH association, in cooperation with WorkSmart, enables us to "continue to organise Bahraini participation in GITEX for the 15th year in a row."