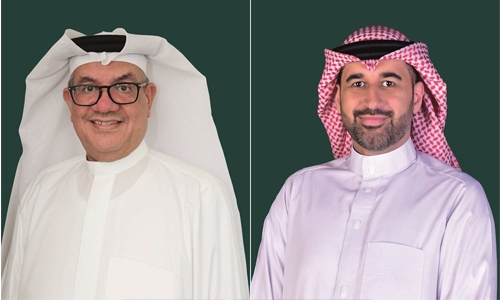 KFH relaunches promotional campaign "One Year on Us"
TDT | Manama
The Daily Tribune – www.newsofbahrain.com
Kuwait Finance House – Bahrain (KFH - Bahrain) announced launching an "exclusive" promotional campaign for those wishing to purchase a house of their dreams as part of the Mazaya social housing finance scheme.
The deal follows the launch of the second phase of "Deerat Al Oyoun" with 345 ready-to-be-sold villas in "Diyar Al Muharraq".
The latest effort also follows a successful campaign introduced last year as part of the first phase of "Deerat Al Oyoun" project.
Throughout this campaign, the bank will have monthly draws to reward three winners with a prize of a year worth of instalments deposited directly into their accounts.
Those who reserve their homes and complete all transactions between April and June 2021 are qualified for this campaign.
Shari'a compliant
It is worth noting that KFH – Bahrain offers social housing financing solutions in compliance with the Islamic Shari'a principles.
For the additional real estate finance that covers the property value, the bank will grant competitive annual profit rates, a flexible repayment period of up to 30 years, as well as a waiver of the down payment requirement.
KFH – Bahrain said it would also provide free fire insurance over the whole financing tenor and additional financing of up to BD 10,000 for home furnishing.
Commenting, Khalid AlMaarafi, Executive Manager and Head of Retail & Private Banking at KFH - Bahrain, said: "Following the successful handover of the first phase of "Deerat Al Oyoun", we are thrilled to announce our one-of-a-kind promotional campaign that will give our clients who wish to buy their dream homes, under the Mazaya Financing Scheme, all the necessary solutions to expedite their transactions and win the grand prize of a year's worth of instalments."
Hamed Mashal, Head of Retail Banking at KFH–Bahrain, said: "Our campaign will run during the launch period of the second phase of "Deerat Al Oyoun" alongside the promotion that will allow them the opportunity to enjoy exclusive benefits and valuable prizes."
Four different designs
The villas in the second phase of the "Deerat Al Oyoun" project have an area of 204.5 m², and a total construction area of 215m2, which include four different designs: Bahraini, Spanish, Mediterranean and Modern.
The villas have four bedrooms, two living rooms, a kitchen and seating area (majlis), four bathrooms, indoor parking, and a back garden.