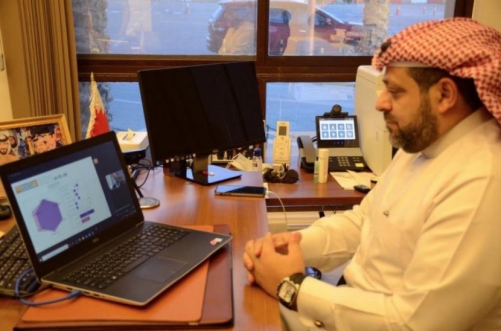 ASU amongst top 1000 QS World Universities
TDT | Manama
Applied Science University "ASU" has become the first private university in the Kingdom to enter top 1000 list in the QS World University Ranking 2021. ASU ranked 651-700 among the top 1000 out of 5500 universities in the world, is also the first private university in the Kingdom, in terms of global ranking, to be placed alongside other world-class universities.
QS World University Rankings is an annual publication of university rankings by Quacquarelli Symonds (QS), and it is one of the world's most distinguished university ranking organizations. ASU was also earlier ranked among top Arab universities in the QS Arab Region University Rankings over the past two years.
In the 2018/2019 rankings, ASU ranked 45th place in the QS Arab Region, while in the 2019/2020 rankings it advanced to 37th place and became the only university in Bahrain to receive four stars. ASU has also earned its institutional accreditation from the Higher Education Council and completed its institutional review by the Education and Training Quality Authority.
Besides, the University has an accredited centre by the Higher Education Academy (HEA), United Kingdom with 65+ recognized faculty members as fellows, senior and principal fellows of the HEA; and also achieved the RICI Certified Management Systems for Educational Organization ISO 21001:2018 and the ISO 9001:2015 for Quality Management.
Prof. Waheeb Alkhaja, Chairman of the Board of Trustees, affirmed that ASU is determined to develop its academic system, its performance and educational outputs. Prof. Waheeb Alkhaja also thanked Dr Majid Al-Nuaimi, Minister of Education, Chairman of the Higher Education Council, the Higher Education Council Members and the Secretariat General of the Higher Education Council for their efforts in developing and supporting education in the Kingdom. Prof. Ghassan Aouad, President of the University, stated that the latest QS World University ranking was a major milestone in the University's march towards excellence.
Echoing Prof. Aouad's sentiments, Dr Mohammed Yousif, Vice President of Administration, Finance and Community Engagement stated that the University's outstanding international recognition reflects a bright image of education in the Kingdom of Bahrain.