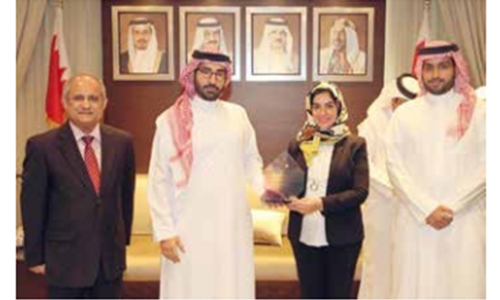 Batelco supports Youth City 2030
Batelco yesterday announced its backing to the Ministry of Youth & Sports Affairs' (MYS) Youth City 2030, took place at the Bahrain International Exhibition and Convention Centre. The event was held under the Patronage of His Highness Shaikh Nasser bin Hamad Al Khalifa, the Representative of His Majesty the King for Charity Works and Youth Affairs, Chairman of the Supreme Council for Youth and Sport (SCYS) and Captain of the Royal Endurance Team.
Batelco was the exclusive telecommunications provider, where the Company provided internet for the duration of the event, as well as participated in several initiatives and activities taking place in the City. A workshop was held to spread awareness to attendees on 5G technology and its benefits in terms of speed and efficiency, in addition to highlighting its practical applications across all fields.
Batelco's CSR team 'Nasna's' volunteer, Senior Product Marketing Manager Nasreen Buhammood, delivered a workshop on digital applications such as bwallet and mobile shopping apps.