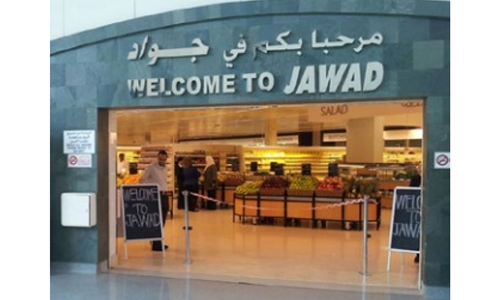 Jawad Dome announces next phase in expansion
Jawad Supermarket, operated by Jawad Business Group announced the next phase in the development of its flagship location, The Jawad Dome. In 1980, Hassan Mohamed Jawad took the bold decision to expand the Jawad Supermarket business out of the District of Manama into the fast-growing urbanized area off Budaiya Highway and opened a modern 3000sqm supermarket and a Restaurants Food Court in Barbar.
This was an innovative first in its category in Bahrain and the Gulf. For 39 years serving customers and friends. Speaking on the agreement, Jameel Jawad, General Manager, Supermarkets and Convenience Stores said: "The location formerly trading as Jawad Supermarket in The Jawad Dome will welcome a brand new Carrefour. This may have come as a pleasant surprise to some, given that Jawad Supermarket has been a continuous fixture for many Bahraini residents since 1980.
However, Jawad has been trading with Carrefour since 2008 supplying them with many of the products you know and love, and so this renewed and deeper partnership is a natural evolution of our existing relationship." "We know how much our customers have come to care for Jawad and the Jawad Dome location over the last 39 years, and so we are very excited to welcome a new Carrefour to Barbar, and we are excited about the potential it brings to the Jawad Dome."