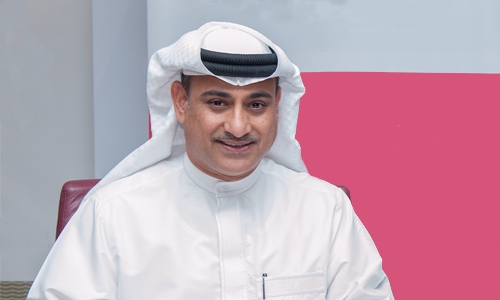 KHCB set for Al Waffer BD 100,000 draw
The 10th edition of '"Al Waffer" Account from the Khaleeji Commercial Bank (KHCB), one of the leading Islamic banks in the Kingdom, enters a decisive stage this month as the draw of its June Prize worth BD 100,000 quickly approaches. The draw on the cash prize is one of two special prizes previously announced by KHCB as part of its celebrations of the 10th anniversary of "Al Waffer.
KHCB Retail Banking Assistant General Manager, Mazen Salman Sater, encouraged the bank's clients to invest more before June 30th to increase their chances of winning the grand prize. Sater further commented "This year, we will witness two important events, including the draw on BD 100,000 in a month from now, and on BD 200,000 by the closing of the 10th edition by the end of the year.
These in addition to the monthly cash prizes of BD 50,000 offered by "Al Waffer", making it the biggest monthly prizes in the Kingdom of Bahrain." "By depositing a minimum amount of BD 500, clients will get a chance to win and qualify to the draw for each BD 25 in the account."