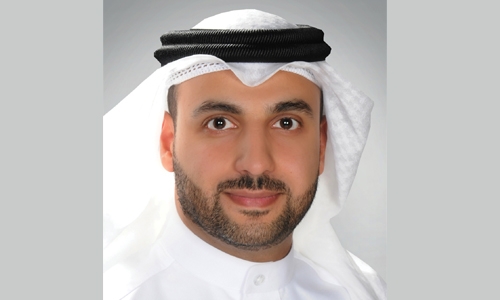 Danat Savings winner to take home $1.5m cash prize
Al Salam Bank-Bahrain yesterday said it has launched its enhanced investment savings scheme for 2019 "Danat Al Salam". This year, the Bank is offering two Al Dana Grand Prizes that comprise of a luxury villa in Muharraq and the Biggest single Cash Prize in Bahrain for one winner worth $1.5 million. Additionally, customers will have the opportunity to enter into monthly draws for a chance to win the Gmash Grand Cash Prizes totalling up to $50,000, the Fusoos Cash Prizes totalling up to $60,000 and monthly branch specific prizes totalling more than $26,000.
Customers, the bank said, will also be able to benefit from the attractive monthly expected annual profit feature on their Danat balance. Loyal customers will be entitled to more entries to the monthly draws when keeping their investments for a longer period in their Danat Al Salam account. Mohammed Buhijji, Head of Retail Banking said: "Danat Al Salam is our flagship product that has been successful since its inception offering more than $17 million in prizes awarded to over 4,000 winners." "With the conclusion of last year's Al Dana Final Grand Prize of $1 Million awarded to Jassim Ali Hussain, we are delighted to announce even bigger prizes throughout 2019."
Every BD 50 invested in Danat Al Salam will give customers an opportunity to win a host of monthly valuable cash prizes. One customer will have a chance to win a luxury villa in Muharraq as part of our semi-annual draw. Al Dana Final Grand draw will have one lucky winner taking home the biggest single cash prize in Bahrain's history worth $1.5 Million. Mohammed Buhijji added: "We encourage our loyal customers to hold or invest a minimum amount of BD 1,000 at a specific branch to capitalize on the opportunity of winning our special branch draw prizes of up to BD 1,000."
To be eligible for the prize draw, customers need to open Danat savings account at any Al Salam Bank-Bahrain branch with a minimum deposit of BD50 or apply through online product application service "Apply@ Home" available on the bank's website.