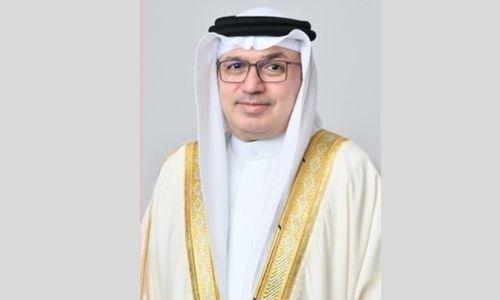 Bahrain all set to welcome candidates wishing to run for upcoming election
TDT | Manama
The Daily Tribune – www.newsofbahrain.com
Supervisory committees in all four governorates of Bahrain are ready to receive citizens wishing to run for the upcoming Parliamentary and Municipal Council elections, announced a top election official. Chancellor Nawaf Abdulla Hamza, the Legislation and Legal Opinion Commission President, Parliamentary and Municipal Elections Executive Director, said the committees will start receiving candidates from Wednesday until Sunday.
Supervisory committees, he said, are authorised to receive nominations for the Council of Representatives and Municipal Councils.
"Special arrangements are also in place for citizens who had contracted COVID-19 to exercise their constitutional rights," said Chancellor Hamza. He urged COVID-positive candidates to contact 77277277 to book an appointment with the relevant supervisory committee.
"They should fill in the nomination form (available on vote. bh) and file it with the required documents. "COVID-positive candidates should also remain in their vehicles upon arrival, as a committee member will verify their identity, collect their nomination form, required documents and candidacy fee," he added. The Executive Director further called upon all citizens wishing to run to verify nomination requirements on www. vote.bh.
5 to 9 pm
The centres will receive nominations from 5 pm until 9 pm during the nomination period. Khawla Secondary Girls' School in the Capital Governorate is for receiving parliamentary candidates only. Other centres are Al-Hidaya Al Khalifiya Secondary Boys' School for the Muharraq Governorate, the Yathreb Intermediate Girls' School for the Northern Governorate, and the Al-Mustaqbal Primary Girls' School for the Southern Governorate.
To publish candidates' list on October 10
The list of approved candidates will be published between October 10 and 12, during which potential candidates may challenge the decisions of the supervisory committees. Then, by October 15, the supervisory committees will decide on the challenges.
Candidates may challenge those decisions again at a competent court before October 18. The court will issue its decision by October 25. Authorities will release the final list of candidates on October 26.
Chancellor Nawaf Abdullah Hamza had earlier announced receiving 14,318 applications from citizens wishing to help organise the election process. He had also said that 265,138 people had checked the voters' list. In another development yesterday, the Progressive Platform Society yesterday announced four candidates.
Abdul Nabi Salman, Sayed Falah Hashem, Iman Choueiter and Dr Mahdi Al-Shuwaikh will fight the polls.