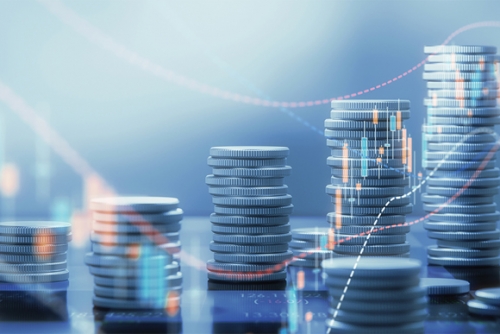 Banks in Bahrain accused of snubbing small-scale expat investors
TDT | Manama
The Daily Tribune – www.newsofbahrain.com
Staff Reporter
Almost all banks in Bahrain are accused of continuously snubbing small-scale expat investors by delaying or rejecting the prospects of opening an account with them.
Many small-scale investors told The Daily Tribune that "decent treatment is only given to businessmen investing at least in the excess of BD5,000 at these banks although there is no minimum cap on investment for expatriates or foreigners."
Speaking to The Daily Tribune, an expatriate investor in the Kingdom said the situation is ridiculous. "This trend seriously developed during the pandemic season and continues to grow now in an increased magnitude. Everyone knows that opening a bank account is vital to start a business in the Kingdom and what happens when that process gets delayed?
"I know many expatriate and foreign businessmen who arrived in the Kingdom with plans to invest in various sectors. Now they all are planning to leave after being exhausted with these long delays in opening an account. I must say this is nothing short of an humiliation and this act of snub must be brought to the immediate attention of the Commerce and Industry Ministry and the Central Bank of Bahrain (CBB)."
The investor asked how the banks in the Kingdom could be conservative in terms of allowing the opening of accounts by expatriate businessmen while the CBB, Commerce and Industry Ministry along with the Economic Development Board pursue a concrete policy of welcoming investors, small scale, medium scale and large scale overwhelmingly into the Kingdom.
An industry consultant said this "snub by the banks" is leading to the creation of an adverse situation, which is totally unwelcoming to the investors. "Be it small scale, medium scale or large scale, investors are investors and every dollar that comes to the country from abroad counts in its growth forward march.
"It is seriously going to affect the Kingdom's image as an ideal investment location if the banks are not warned about these negative actions." Opening a bank account is an integral part of starting a business in the Kingdom.
"A foreigner has to first undergo a security check regarding his/ her antecedents or background.
Upon receiving clearance, he/ she can obtain a temporary license. "Subsequently, the investor has to rent a physical office space and apply for permits from the ministry and concerned municipalities. And then a memorandum has to be signed involving the partners and notary. Then comes the most challenging present task of opening a bank account," the industry consultant explained. He further added that there exist many cases when newly-arrived foreign investors were asked to present their CPR and resident visas.
"How can a newly-arrived investor present his CPR or valid visa? The banks should end such draconian demands or else the Kingdom will lose in terms of incoming investments," the industry consultant warned. When enquired, a bank representative, on grounds of anonymity, told The Daily Tribune that there is definitely a delay, which couldn't be termed as a "snub".
"There is a delay in things. And of course you can call it a serious delay, but it is in no way a snub to investors. The excess workload on the shoulders of the banking staff coupled with endless formalities involved in the process are leading to this crisis," he pointed out.
The Kingdom is among the world's top 20 locations in attracting foreign investments, ranking 15th among 84 countries analysed by the fDi Intelligence Greenfield FDI Performance Index 2021. The Financial Times Group publication recently ranked Bahrain second in the Gulf and third in the Middle East and North Africa, with the nation climbing 12 positions from its previous global rating of 27.