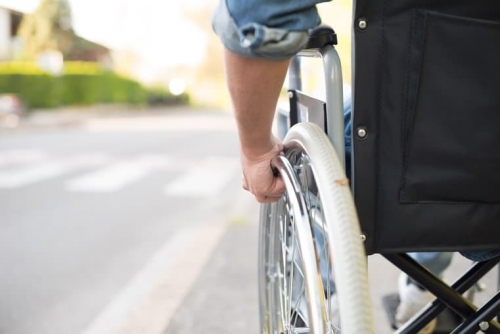 Bahraini woman injured in accident awarded BD5,000 insurance compensation
TDT | Manama
The Daily Tribune – www.newsofbahrain.com
An insurance company has been ordered by the High Civil Court to pay BD5,000 in claim money to a Bahraini woman who suffered a 12% disability in an accident.
The verdict came in a case filed seeking BD8,000 in compensation from the insurance company and the vehicle's driver, who got implicated in the accident.
Court files say the woman was walking with her daughter when the speeding vehicle came in a negligent manner and hit them. The medical report says both the woman and her daughter sustained injuries due to the impact.

In a filing before the court, the injured woman's lawyer accused the driver of the car of reckless driving, citing a Bahrain's court judgement implicating the car's driver in the accident.
"The authorities had pressed criminal charges against the woman in the accident," the woman's lawyer told the court. "This makes the injured woman eligible to receive a suitable compensation, considering the nature of her injuries," the lawyer argued. A medical report filed before the court showed that the woman suffered a 12% disability in the accident.
Issuing the verdict, judges viewed that the accident occurred due to negligent driving and that the insurance company is liable to cover the compensation as per law. The woman filed the case seeking BD8,000 as compensation. However, after studying an expert report assessing the woman's injuries, the court ordered the insurance company to pay BD5,000.