Indian Embassy in Bahrain holds Open House in in-person mode after two years hiatus
The Daily Tribune – www.newsofbahrain.com
TDT | Manama
After a hiatus of two years, the Embassy of India in Bahrain organised its Open House in physical mode yesterday. Ambassador Piyush Srivastava expressed happiness about the progress achieved in the COVID-19 situation and interacted with the Indian community directly to redress their urgent/ non-routine consular and labour issues.
Moving on, the Ambassador briefed community members on bilateral level meetings held to strengthen ties in the commerce and open up more opportunities for Indian professionals and skilled & semi-skilled workers. Srivastava also informed the meeting that most of the cases that appeared for review in the last open house were successfully resolved.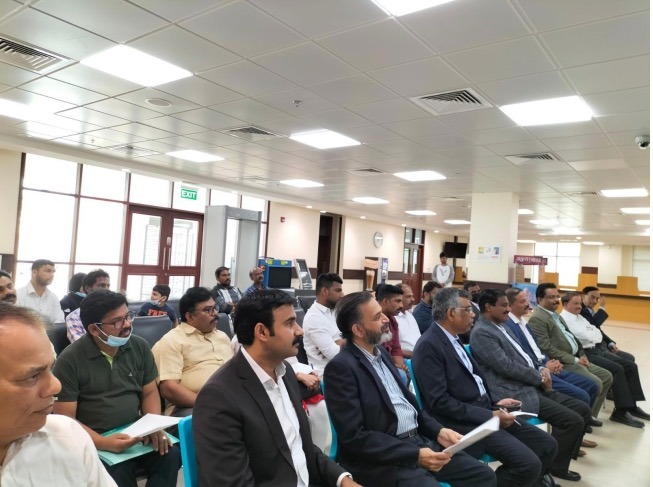 "Six deserted Indian housemaids were sheltered in May and also successfully repatriated. The pending case of Shri Ramchandran and Mukun made good progress." Ambassador also congratulated all 18 candidates from Bahrain who have been granted scholarships under the Scholarship Programme for Diaspora Children (SPDC) of the government of India for the academic year 2021-22 for pursuing their higher studies in India.
Ambassador thanked Labour Market Regularity Authority, Immigration authorities and Indian associations, including ICRF, BKS, Bharathi Association, TASCA and World NRI Council for reaching out to the needy Indian nationals. Ambassador also acknowledged the tireless efforts of Embassy panel lawyers.