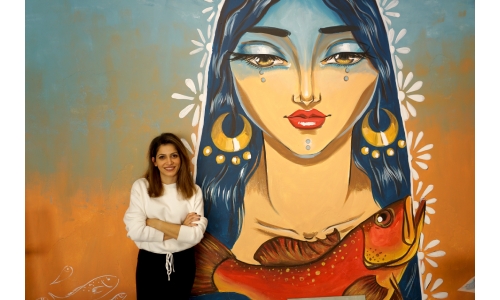 Meet Bahraini artist Leena Al Ayoobi who paints glorious stories of ancient women
TDT | Manama
The Daily Tribune – www.newsofbahrain.com
Staff Reporter
Unlike other painters in the region, Bahraini painter Leena Al Ayoobi exults in pouring bright colours on her canvas, for they signify a special vibe, something unconventional and unseen.
Leena is an artist with a difference for all reasons. She has traversed the ways that are unusual for many artists.
She would leave the hat of a corporate banker behind to wear the feathers of an artist. Her journey began as a digital artist, before exceptionally wearing the robes of a traditional artist who blends creativity and technical advancements.
"I can't give you a specific answer if you ask me as to when I started my artistic journey," she told The Daily Tribune.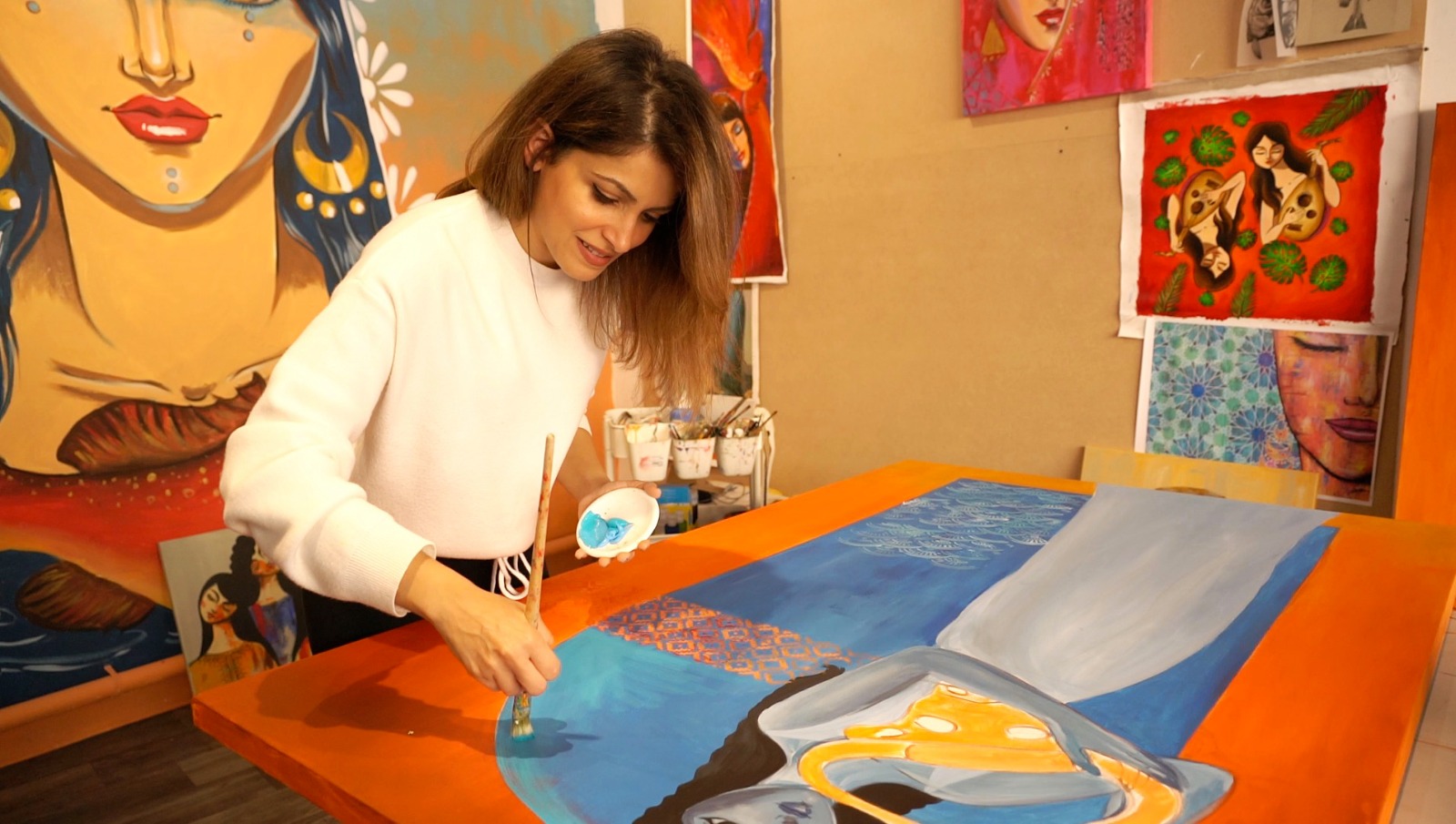 "As a child, I loved cartoons, especially the Japanese ones as they had detailed faces and figures. I would attempt recreating them, igniting my odyssey as a painter."
"A canvas doesn't have any man-made boundaries. It is the perfect platform for any artist to express her/his self," Leena said, adding that an art form is in its best form when it carries and conveys the true essence of the artist's expressions.
Leena's work centres around unearthing the role of women in ancient times, especially during the pearling era.
"Beginning from ancient to contemporary times, women have played a major role in any society's growth, which is generally subjected to a myopic view. My works focus on highlighting this aspect, which is quintessential to all societies."
Embracing the latest technologies and going digital is vital to this artist.
She is among the world's top 50 artists, who have signed with Prism, an eco-friendly NFT marketplace.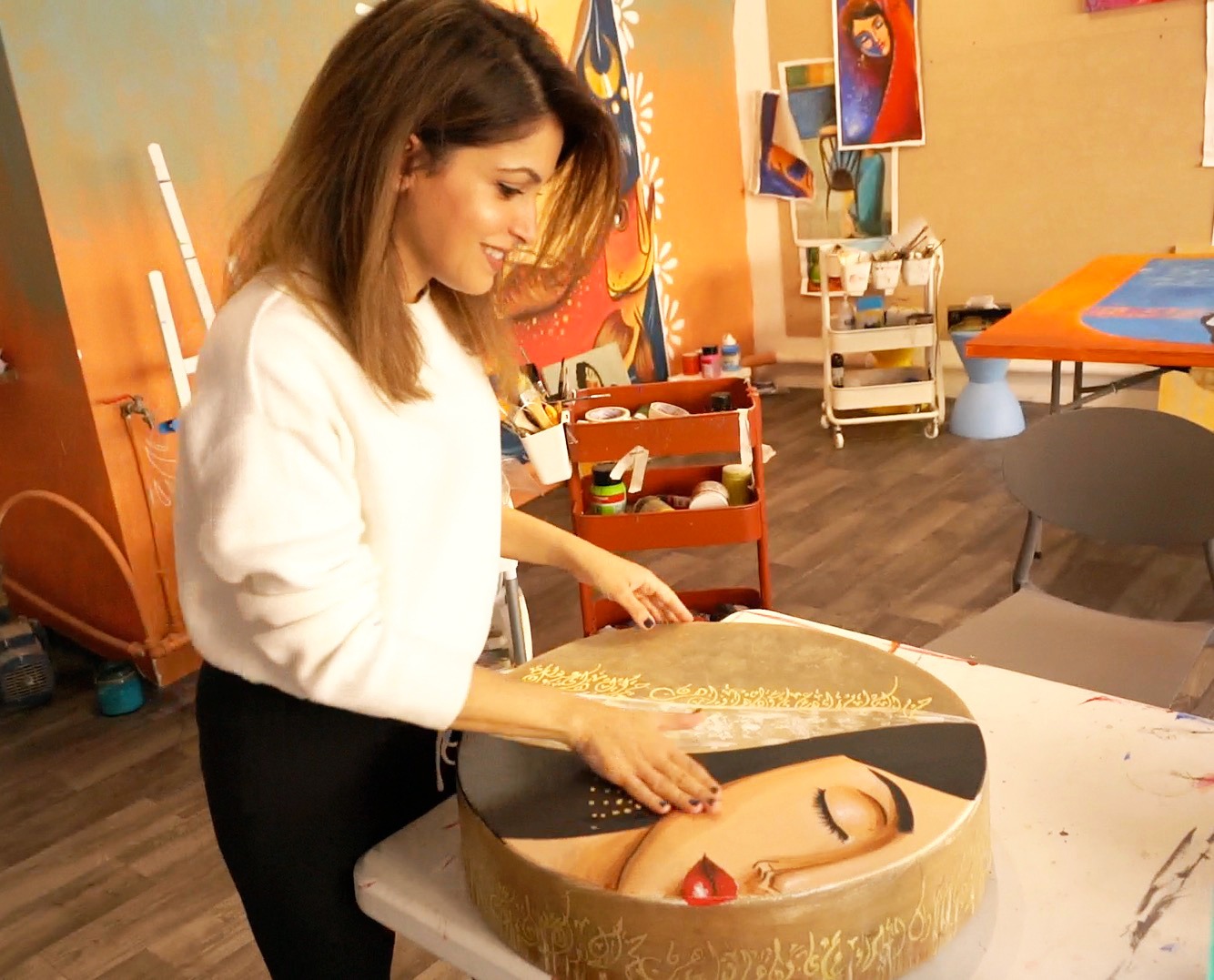 Among them is renowned guitarist George Benson. A non-fungible token (NFT) is a non-interchangeable unit of data stored on a blockchain, a form of digital ledger that can be sold or traded.
NFT data units are generally associated with digital files such as photos, videos and audio.
NFTs differ from blockchain cryptocurrencies as each token is uniquely identifiable. Leena will be presenting her artworks at the upcoming NFT MENA EXHIBIT 2022, a state-of-the-art exhibition that will take place at the Ritz-Carlton Manama from16th to 18th of March during the F1 weekend in Bahrain.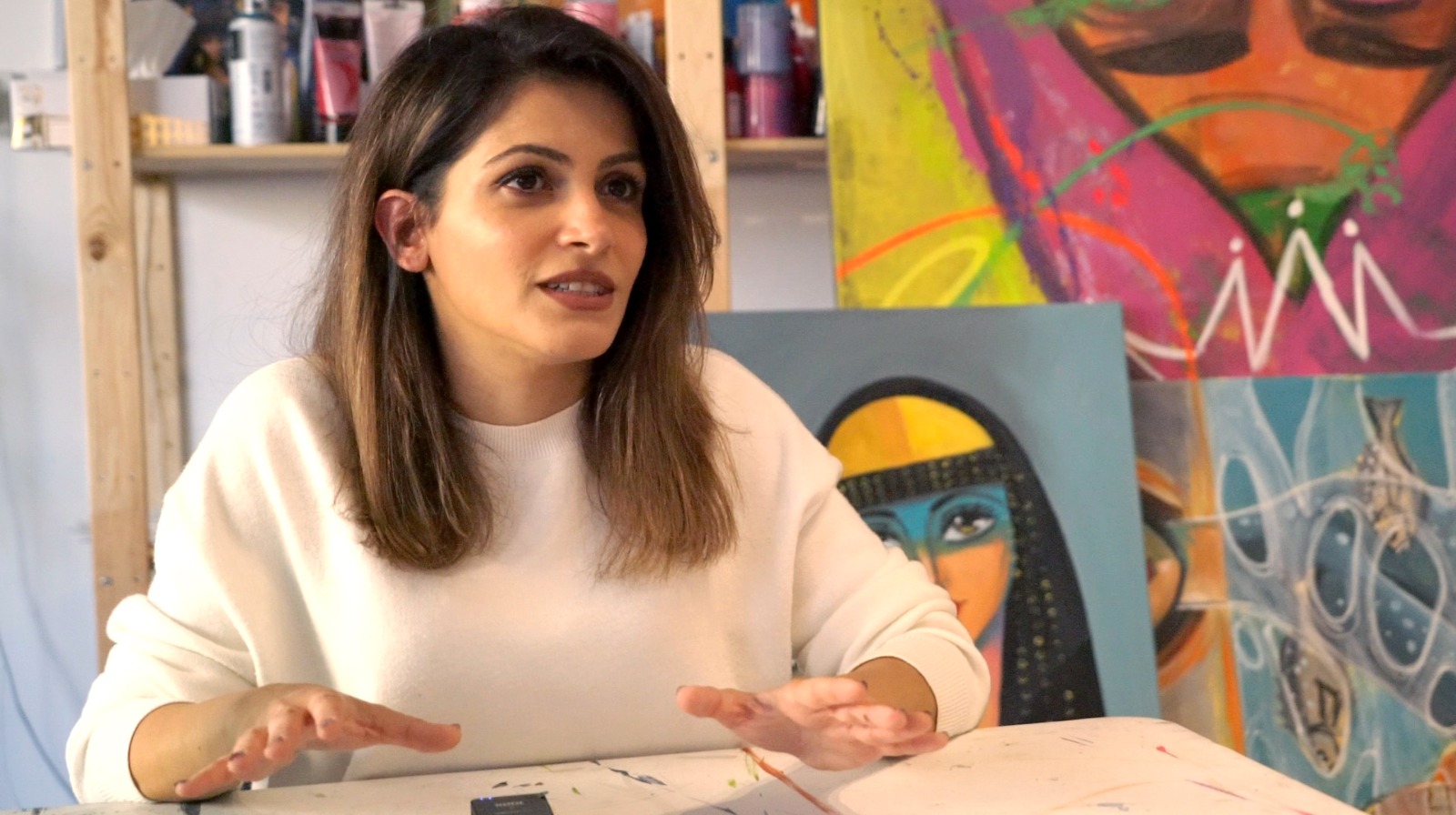 To emerging artists, her advice is simple: "Focus on yourself as an artist. There is no harm in seeking commercial success, but the top priority must be the unrelenting enthusiasm to express yourself irrespective of whether you are considering art as a hobby or a profession."
She said the contemporary times demand technical skills, flexibility and adaptability as prerequisites for artists to win the world. From clothing to furniture, notebooks to accessories, there are hundreds of products that bear Leena's signature.
Her clients include GE Aviation, Starbucks, Stanchart Bank, Mont Blanc apart from many regional brands.