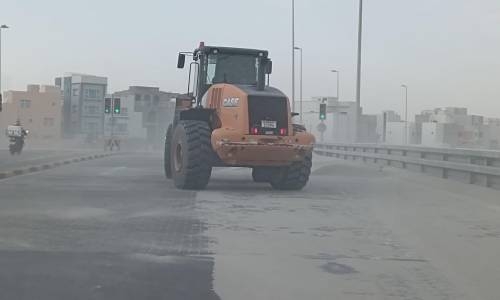 As rain retreats, dust storms Bahrain
TDT | Manama
The Daily Tribune – www.newsofbahrain.com
While the municipal workers are still labouring to remove the puddles left behind by the showers last week, clouds of dust have started wafting over Bahrain, amplifying their woes. However, there were no reports of any casualties or injuries.
Essam Khalaf, the Minister of Works, Municipalities Affairs and Urban Planning, said directives are given to municipalities to sweep and clean the streets until the dust storm settles and the weather returns to normality.
Municipal workers were in operation at all affected streets and squares of Bahrain to clear the trees uprooted, and advertisement hoardings brought down in the gust of heavy wind that also massed tonnes of sand and dust on motorways and other places.
Sand and dust had covered roads in layers, adversely affecting normal life, but thanks to the quick work of authorities, vehicular traffic mostly remained unaffected though visibility was poor.
The Meteorology department at the Ministry of Transport and Telecommunications had earlier predicted the possibility of a dust wave by the northwest winds to hit Bahrain.
Cleaning and sweeping operations are ongoing in the Capital Municipality, Muharraq Municipality, Northern Region Municipality and Southern Region Municipality.
Leading these efforts are the emergency teams and cleaning companies. Works Ministry has also deployed inspectors to assess the damages caused and enforce necessary measures. Works are also ongoing to keep public places, parks, walkways and waterfronts clear of dust.
Municipalities said they have established hotline numbers and circulated them on social media channels for citizens to contact.
Capital Municipality
Capital Municipality said they are working 24/7 to remove the dust collected on the streets.
Sanad Complex 745, Al-Qudaibiya Complex 308, Al-Hoora Cemetery, Al-Diya Park Complex 312, Budaiya Street, Complex 353, Sanabis, Complex 406, were all affected by the strong winds and dust.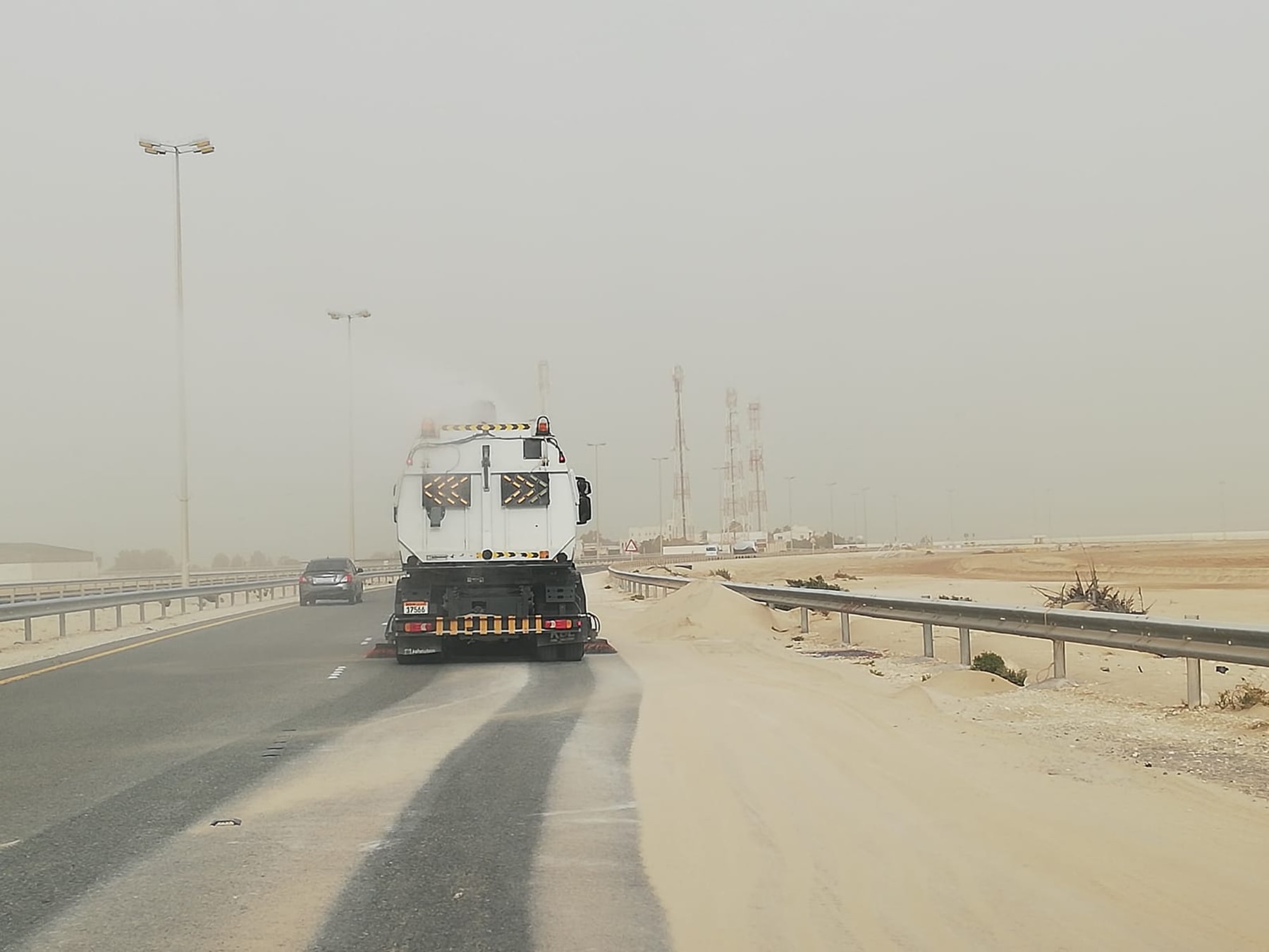 Muharraq
Muharraq municipality said they had cleared layers of dust and sand accumulated on Sheikh Issa Bridge, Diyar Al Muharraq Street Complex 262, the Diyar Al Muharraq Street and Sheikh Isa bin Salman Bridge.
Workers also cleared the sand accumulated on Street 65 at the intersection of the entrance to Diyar Al Muharraq.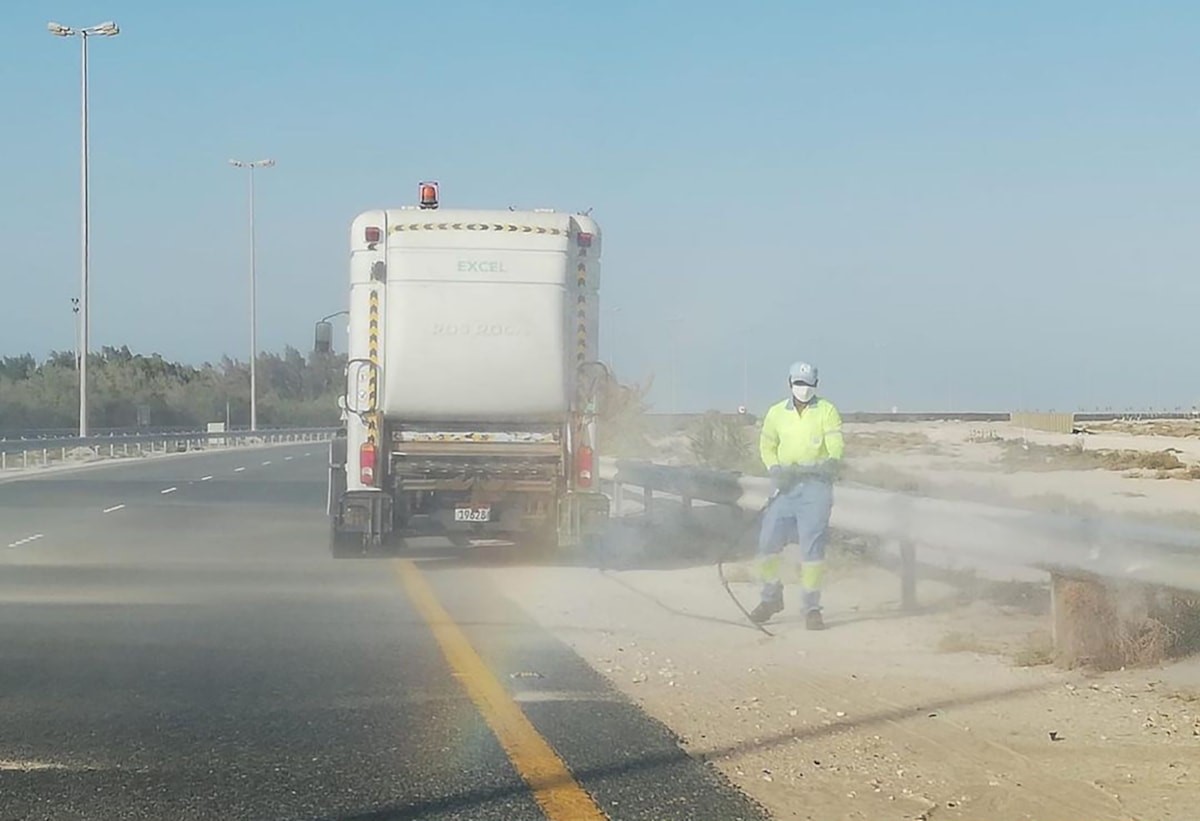 Northern
Northern region municipality said they are sweeping main streets with automatic and manual sweepers to remove dust and sand.
Sand and dust blanketed Sheikh Khalifa Bin Street, Sheikh Isa Bin Salman Street, Sheikh Salman Street and Sheikh Hamad Street. The dust has also layered over several secondary streets, roads, overpasses and tunnels.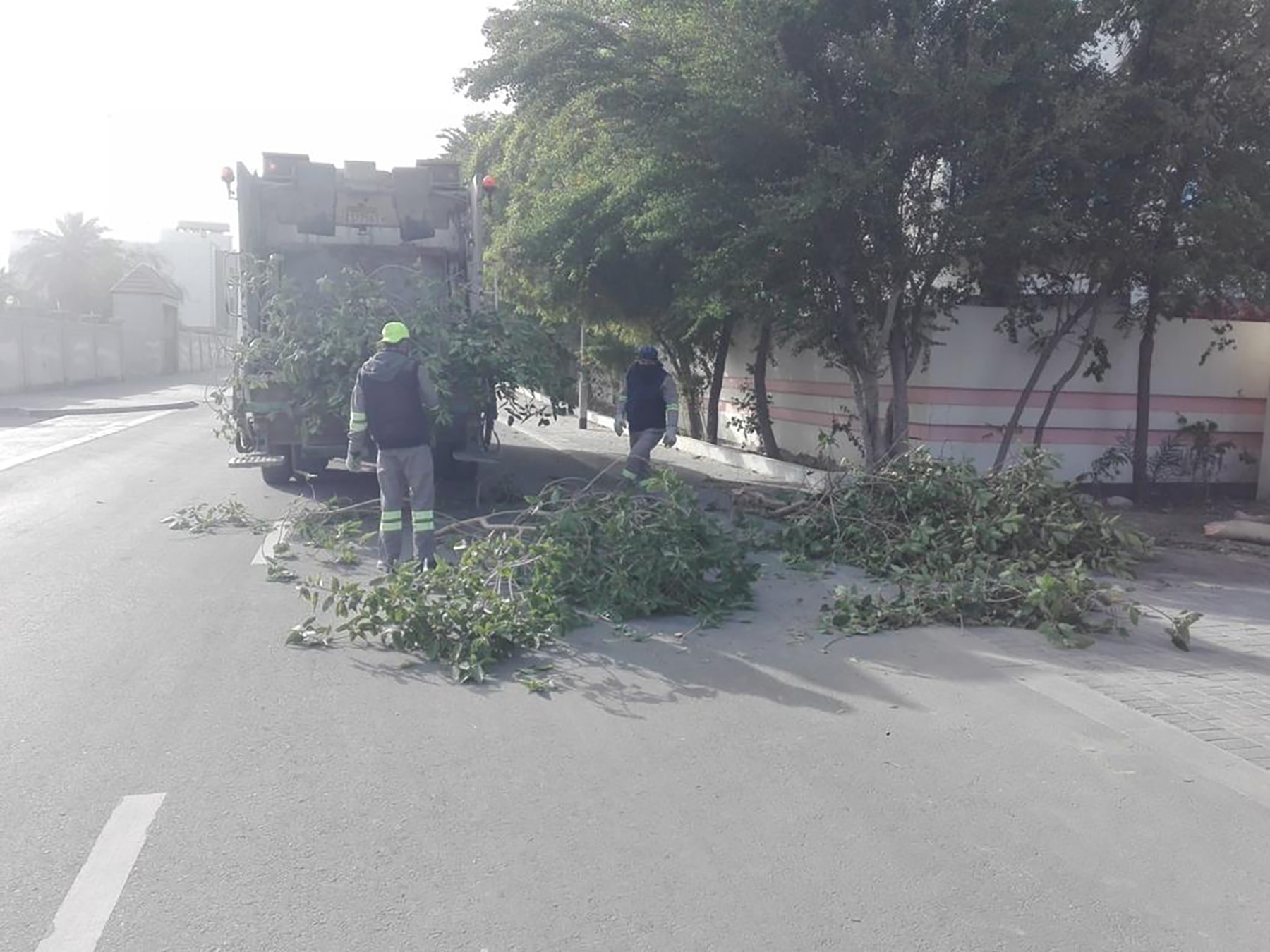 Southern
The southern municipality said they cleared several uprooted trees from the roads following the strong gust of winds. Street Sheikh Salman, Bahrain Bay Street near Al Qudra Village, public squares and sub-streets were swept clean by workers by removing truck-loads of sand and dust accumulated.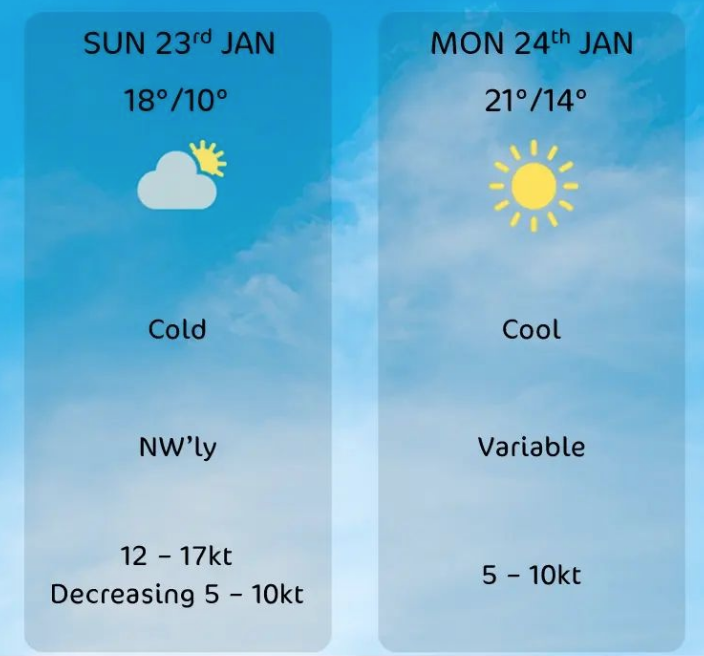 Cold weather today
The Meteorology department forecast climate to remain cold today with temperatures between 18 and 10 Degree Celsius. Monday will be sunny for Bahrain, with temperatures between 21 and 14 Degree Celsius.