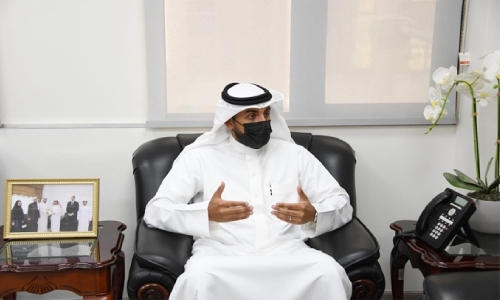 SIU crucial to protecting human rights: Al Hazaa
TDT | Manama
The Daily Tribune – www.newsofbahrain.com
The attention accorded to human rights in the criminal justice system is the way to the rule of law, the head of the Special Investigation Unit said. "The presence of the Unit in Bahrain's judicial system is the mainstay for eliminating all forms of torture or ill-treatment and achieving criminal justice," Mohammed Khalid Al Hazaa said, marking the International Human Rights Day and the SIU 10th anniversary.
The Ombudsman, the National Institution for Human Rights (NIHR), the Prisoners and Detainees Rights Commission (PDRC) and the Special Investigation Unit (SIU) are interlinked and reinforce each other, Al Hazaa said at a press conference. The Special Investigations Unit is an independent judicial body within the judicial system in the Kingdom, established as per edict issued by Attorney General Dr Ali bin Fadl Al Buainain in 2012. Al Hazaa said that the SIU has legal powers and procedural powers to protect victims of torture or ill-treatment and their families and anyone who provides information in related cases.
On its internal structure, Al Hazaa said it includes an Investigation Division, a Forensic Medicine and Psychological Support Division, a Communication and Media Division, an Information and Administrative Business Division, and a Judicial Police Division. The Victims and Witnesses Affairs Division was added at the beginning of this year.
"In contrast to complaints received from the Public Prosecution, the courts, or any of the human rights or monitoring bodies concerned with the protection of human rights, the Unit receives complaints through written, electronic or telephone communications from the complainant himself or through SIU monitors, the Information Division", he said.
"Any facts or allegations of torture, abuse or cruel treatment that are published or broadcast by any means of the media, or circulated on social networking sites and the Internet are also probed", he added. The Unit has also signed an agreement with the Bahrain-based United Nations (UN) Office regarding the SIU capacity-building project.