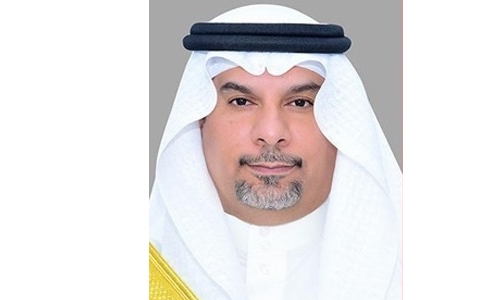 Bahrain welcomes Saudi aim for net-zero by 2060
TDT | Manama
The Daily Tribune – www.newsofbahrain.com
The Kingdom of Bahrain welcomed Saudi Arabia's launch of wide-ranging environmental initiatives that form a roadmap for protecting the environment and combating climate change, under the leadership of the Custodian of the Two Holy Mosques, King Salman bin Abdulaziz Al Saud.
Bahrain also welcomed the announcement of His Royal Highness Prince Mohammad bin Salman bin Abdulaziz Al Saud, Crown Prince, Deputy Prime Minister and Minister of Defense in the Kingdom of Saudi Arabia to target net-zero by 2060.
Commenting on this, Dr Mohammed bin Mubarak Bin Daina, Special Envoy for Climate Affairs and CEO of the Supreme Council for the Environment, said that the Kingdom of Bahrain welcomes the announcement by the Kingdom of Saudi Arabia of its ambitious goal to target net- zero by 2060, which reflects strong awareness of the importance of developing green sectors and addressing climate change and its repercussions.
Dr Bin Daina underscored the importance of redoubling efforts to transform global cities into more sustainable cities through efficient initiatives that contribute to reducing negative environmental and climate impacts.
He noted Bahrain's adoption of the principles of the Middle East Green Initiative (MGI), adding that the MGI will play a central role in achieving further environmental protection, combating climate change and popularizing the use of clean technologies, as well as creating new and impactful jobs.
The Special Envoy stressed that the Kingdom of Bahrain will continue to support environmentally friendly initiatives that contribute to reducing carbon emissions and enhancing public health.
Dr Bin Daina also added that the transition to smart projects in the management of industrial facilities contributes greatly to the sustainability of these projects, saving energy and effort, and achieving environmental safety.