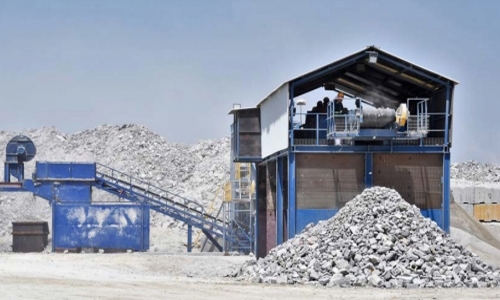 New landfill coming up in Askar
TDT | Manama
The Daily Tribune – www.newsofbahrain.com
Plans are on the anvil to design, build, and operate a new landfill at Askar for disposing of waste. According to a Tender board document, Municipalities Affairs at the Works Ministry proposes to build a new landfill at a quarry site in Askar. The tender, however, is silent about the exact location of the quarry or its name.
The Ministry of Works, Municipality Affairs and Urban Planning launched the tender on Monday. It seeks proposals from suitably experienced and qualified companies alone or in a joint venture with others to design, build and operate the facility.
The tender, however, states that the ministry will not provide any technical drawings or specifications for designing the landfill. "This will be left to the bidder to design and construct based on their experience and the existing conditions at the proposed quarry site," the Tender description said.
Besides, a successful bidder should perform the permeability tests at the base of the quarry and determine the type and quality of liner for the quarry.
The tender calls for "conducting site investigation, site preparation, the lining of the site, installation of gas and leachate collection system, operation and maintenance of the site and final restoration".
Bahrain, which generates more than 1.2 million tons of solid wastes every year, currently operates its only landfill in Askar, which caters to municipal, agricultural, non-hazardous industrial wastes.
The facility, sprawling over an area of more than 700 acres, reportedly will reach its capacity within the next few years. So, if interested in taking up the project, make bids before the 20th of October 2021, with a BD50 fee.