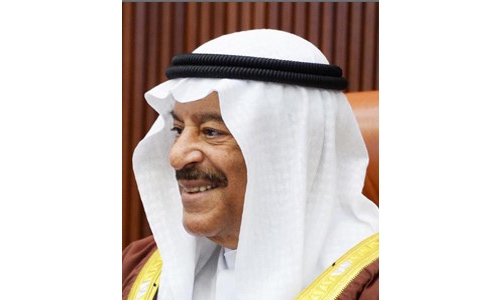 HM King's directives roadmap for defeating pandemic: Shura Chairman
TDT | Manama
The Daily Tribune – www.newsofbahrain.com
Shura Council Chairman, Ali bin Saleh Al Saleh, has expressed deep pride in His Majesty King Hamad bin Isa Al Khalifa's congratulations of Team Bahrain, led by His Royal Highness Prince Salman bin Hamad Al Khalifa, the Crown Prince and Prime Minister, on Eid Al-Adha, and praise of their continued success in their fight against the novel Coronavirus pandemic.
HM the King's kind gesture reflects the appreciation of all citizens and residents for all the members of Team Bahrain, and everyone who has contributed to defeating the pandemic, he said.
The Shura Chairman asserted that HM the King's interest and sound directives to provide health services and vaccines to the citizens and residents, as well as HM's launch of the financial stimulus package, which has fortified the national economy, have enabled the kingdom to achieve remarkable success in significantly decreasing the number of active cases.
He paid tribute to the government, led by HRH Crown Prince and Prime Minister, and frontline heroes, including medical and nursing staff, as well as allied teams and those responsible for the National Vaccination Campaign, for their keenness to implement the royal directives to fight the pandemic, enabling the kingdom to curb the spread of COVID-19 and reach the green level.
Al-Saleh extended sincere congratulations to HM the King and HRH Crown Prince and Prime Minister on Eid Al-Adha, wishing them and the Bahraini people many happy returns of the blessed occasion.
The Shura Chairman valued highly HM King Hamad's directives to continue providing Team Bahrain with all necessary support so that it carries on its efforts aimed at enabling Bahrain to successfully overcome the pandemic, affirming the Shura Council's full support for all the measures taken by the National Medical Taskforce for Combating Coronavirus.
combating Coronavirus.