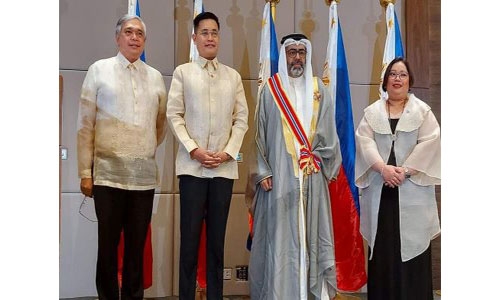 Former LMRA Chief Executive receives top Philippine award
TDT | Manama
The Daily Tribune – www.newsofbahrain.com
Osama bin Abdullah Al Absi, former CEO of the Labor Market Regulatory Authority (LMRA) and the National Committee to Combat Trafficking in Persons, has been honoured with the highest recognition of diplomatic merit by the Philippines.
President Rodrigo Duterte issued a decree conferring Al Absi with the Order of Sikatuna, the highest decoration granted to non-citizens of the Philippines.
He became only the second Bahraini to receive the top accolade after the late Prime Minister His Royal Highness Prince Khalifa bin Salman Al Khalifa was bestowed with the same award in 2001.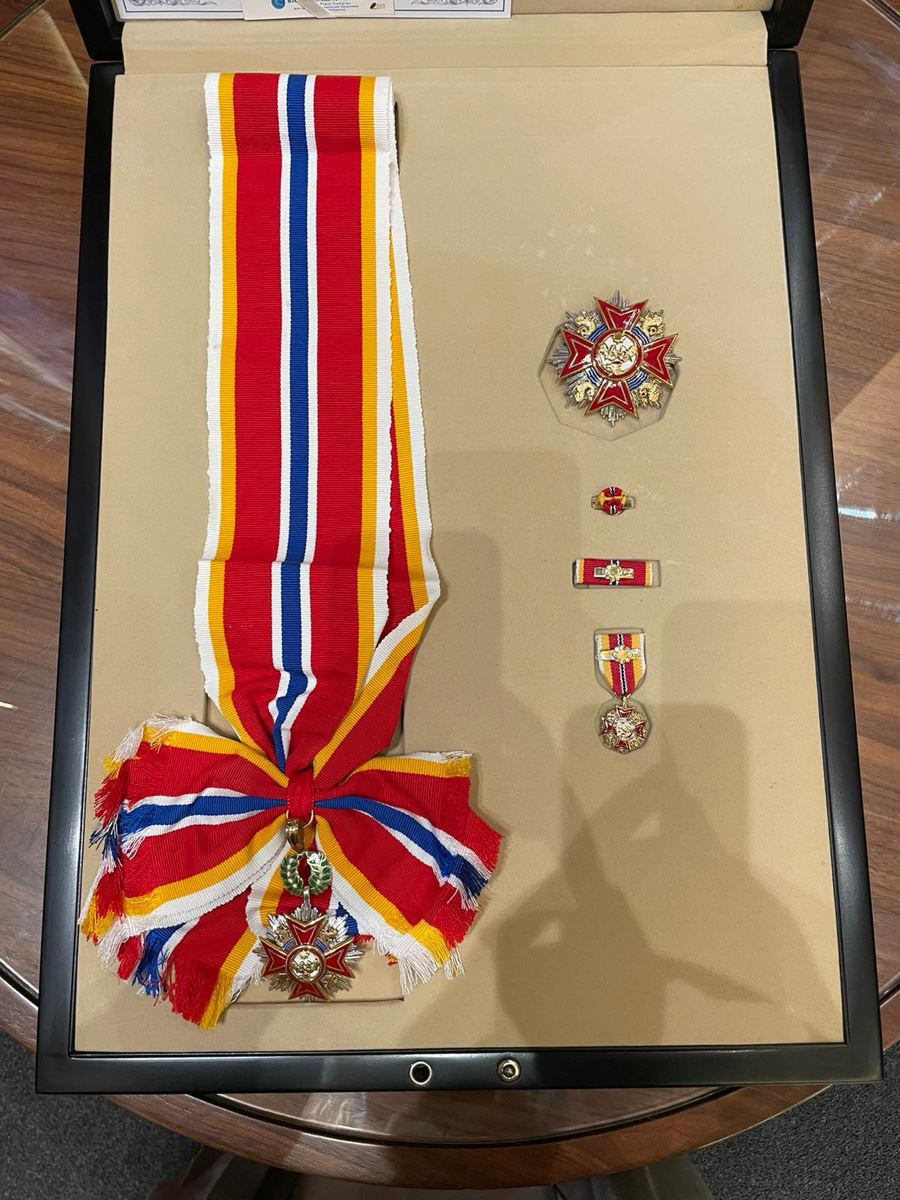 This high medal at the international level comes in appreciation of the distinguished partnership between the Kingdom of Bahrain and the Philippines in protecting human rights and combating trafficking in persons.
The Order of Sikatuna has four categories and Al Absi has received the second class, Silver Grand Cross, with the rank of Datu.
Al Absi implemented several initiatives in cooperation with the Filipino officials, especially coordinating in cases of cross-border human trafficking and the protection of victims, as well as attending international forums on migration issues, in particular the International Covenant on Migrants at the United Nations.
Al Absi received the medal from President Duterte's Special Envoy and Presidential Assistant on Foreign Affairs Robert Borje in a special ceremony held on Monday at the Riyadh Marriott Hotel in Saudi Arabia.
Al Absi was honoured by His Majesty King Hamad bin Isa Al Khalifa, who granted him the Efficiency Medal, for his efforts in strengthening the Kingdom's leading position in the region and the world, especially related to labour market reforms and combating trafficking in persons.
He was also honoured by the US State Department in 2018 being among 10 international figures who made outstanding efforts in combating trafficking in persons.
With this honour, Al Absi is considered the first official Gulf figure to have such an international status in this field.