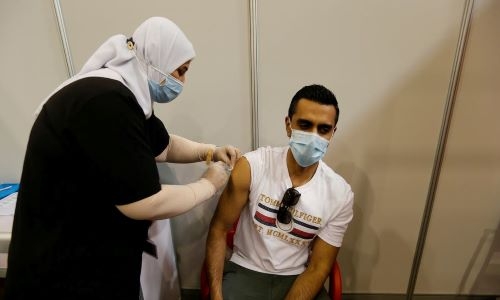 Bahrain announces booster shot for two-dose vaccine
TDT | Manama
The Daily Tribune – www.newsofbahrain.com
Bahrain is to take a major leap forward in protecting citizens and residents against the deadly pandemic by providing a third dose or booster vaccine six months after administering the second.
The National Medical Team for combating the Coronavirus pandemic confirmed Bahrain is moving to a new stage in the COVID-19 battle after the successful national vaccination campaign.
Officials said the third dose is to preserve the health and safety of citizens and residents. The National Medical team officials said that Bahrainis achieved a high level of collective immunity after the first stage of vaccination.
The percentage of vaccinated people has reached 44% so far, which is half a million people. Dates for taking the third dose are set based on different categories and ensuring maximum benefit to each group of people.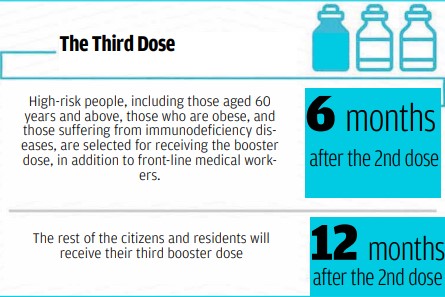 High-risk people, including those aged 60 years and above, those who are obese, and those suffering from immunodeficiency diseases, are selected for receiving the booster dose at first, in addition to front-line medical workers.
For the rest of the citizens and residents, a booster dose is scheduled 12 months after receiving the second dose.
The National Medical Team also said that the type of vaccine may be changed in the third dose or kept the same according to recommendations to be issued later.
Officials also called on all recovered persons who had not received their vaccination to get inoculated three months after recovery. "This is to ensure that they have necessary immunity to help the body fight the virus."
Registration for the third dose will be available through the "BeAware" Bahrain app at specified times according to the medical protocol established for this matter.
The National Medical Team also called on all to adhere strictly to COVID-19 protocols and get inoculated to help the kingdom tackle the deadly outbreak.