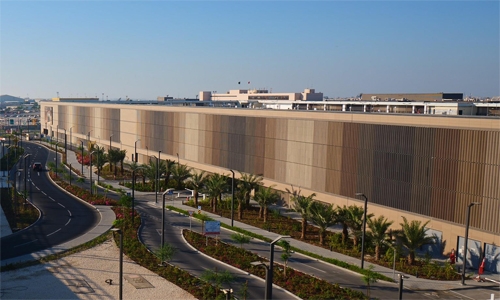 Bahrain extends travel corridor to GCC travellers
TDT | Manama
The Daily Tribune – www.newsofbahrain.com
Bahrain has extended its travel corridor arrangement to include fully vaccinated or recovered passengers arriving from the Gulf Cooperation Council nations.
Meaning, such passengers are no longer required to undergo a PCR test upon arrival or self-isolate in the Kingdom.
Bahraini citizens and residents, who hold a green shield of vaccination or recovery on the 'BeAware' app, are also covered by the scheme.
The arrangement, which comes into force from the first day of Eid al-Fitr, is approved by the Coordinating Committee and recommended by the National Medical Team for Responding to Coronavirus (Covid-19).
The move comes soon after lifting restrictions on indoor dining and other services to all who are vaccinated or recovered from the infection.
Entry to indoor services is open to vaccinated or recovered citizens, residents and visitors, who show proof of vaccination in the BeAware Bahrain app or other official application approved by the Gulf Cooperation Council nations.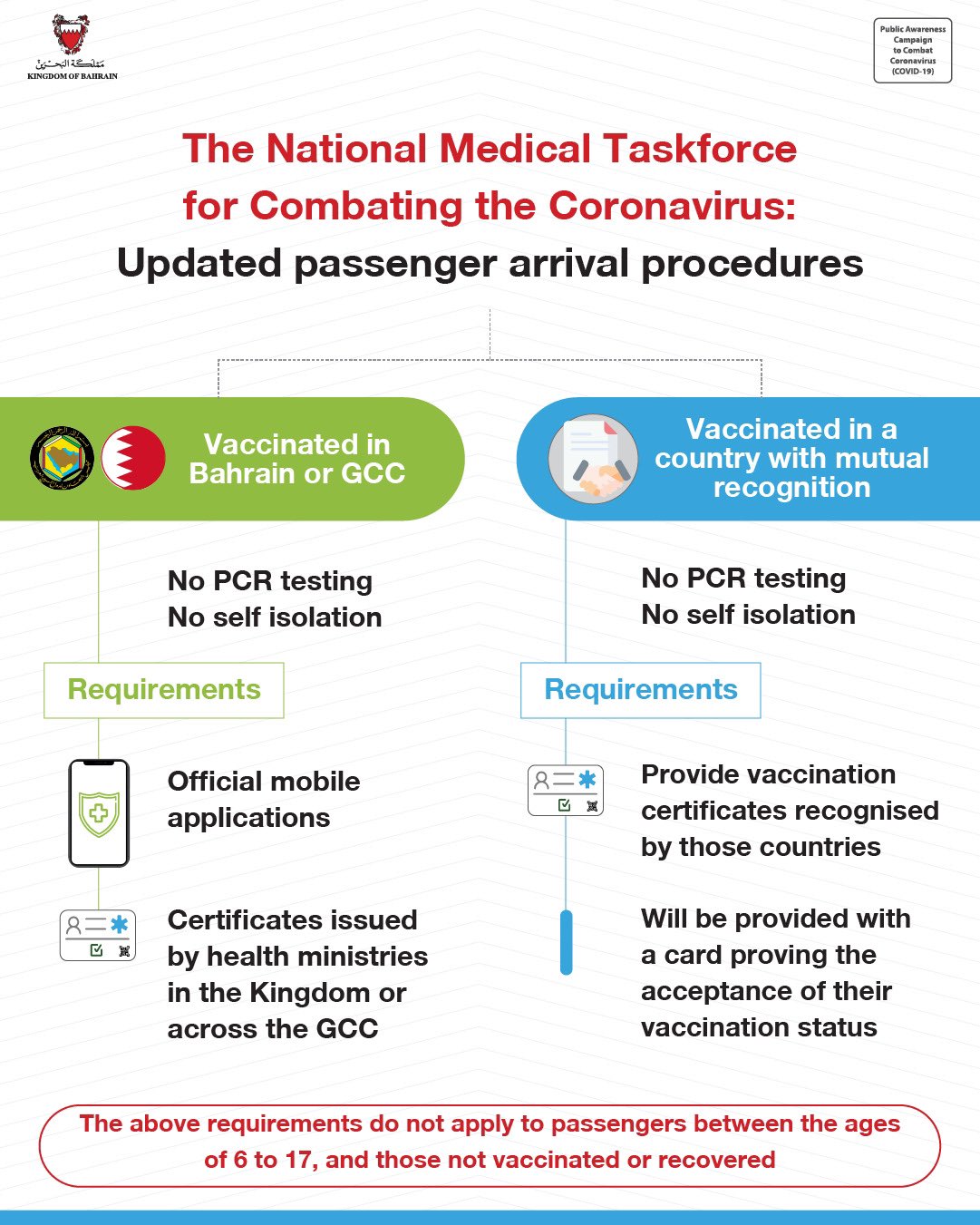 The arrangement comes into play upon a passenger shows evidence of vaccination or recovery through vaccine certificates or official applications approved by the health ministries in the GCC nations.
The decision is not applicable for those in the age group 6 to 17, non-vaccinated and non-recovered individuals, said Lieutenant General Doctor Sheikh Muhammad bin Abdullah Al Khalifa, the Chairman of the Supreme Council of Health and Head of the National Medical Team for Coronavirus Response.
Sheikh Muhammad said the decision to waive the PCR test is also valid for those countries, who are part of the travel corridor arrangement, including Hungary, Greece and Israel.
Travellers arriving from these countries will also receive an acceptance card after validating their vaccine certificates and exempted from quarantine measures. However, those falling into the age group 6 to 17 are to follow usual requirements.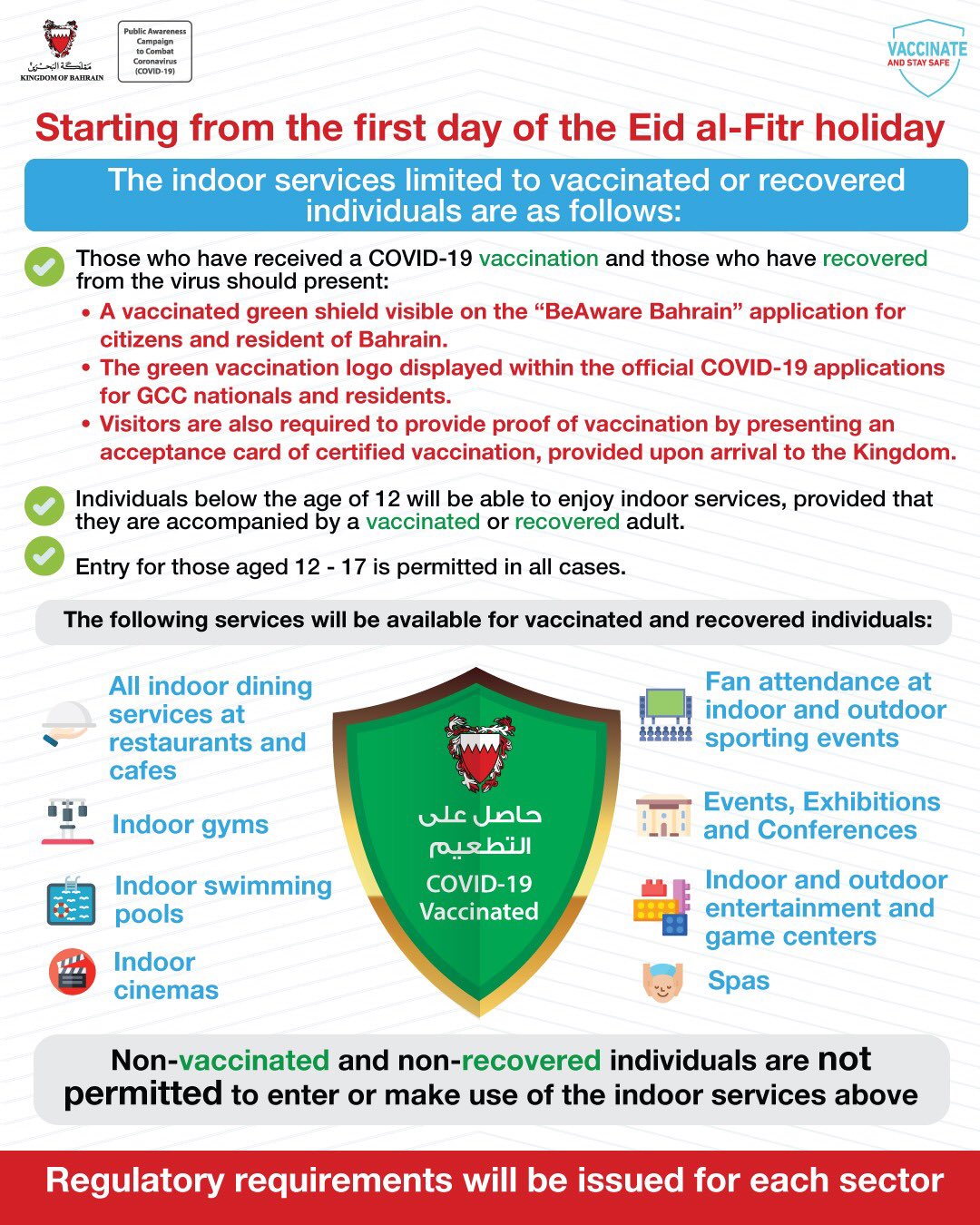 The US, UK, EU and Canada
Travellers holding vaccine certificates from the United Kingdom, the European Union, the United States of America and Canada will also be issued an acceptance card.
However, they should take a PCR test upon entry and remain in self-isolation until a negative result is available. It is also mandatory to repeat PCR tests on the fifth and tenth day of stay in the Kingdom.
Other countries
Bahrain will also accept travellers coming from other countries with valid vaccination certificates carrying a QR code. However, it is mandatory to take PCR tests upon arrival and on the fifth and tenth day of stay in the Kingdom.
Self-isolation is also a must until the result of the test taken at arrival is released.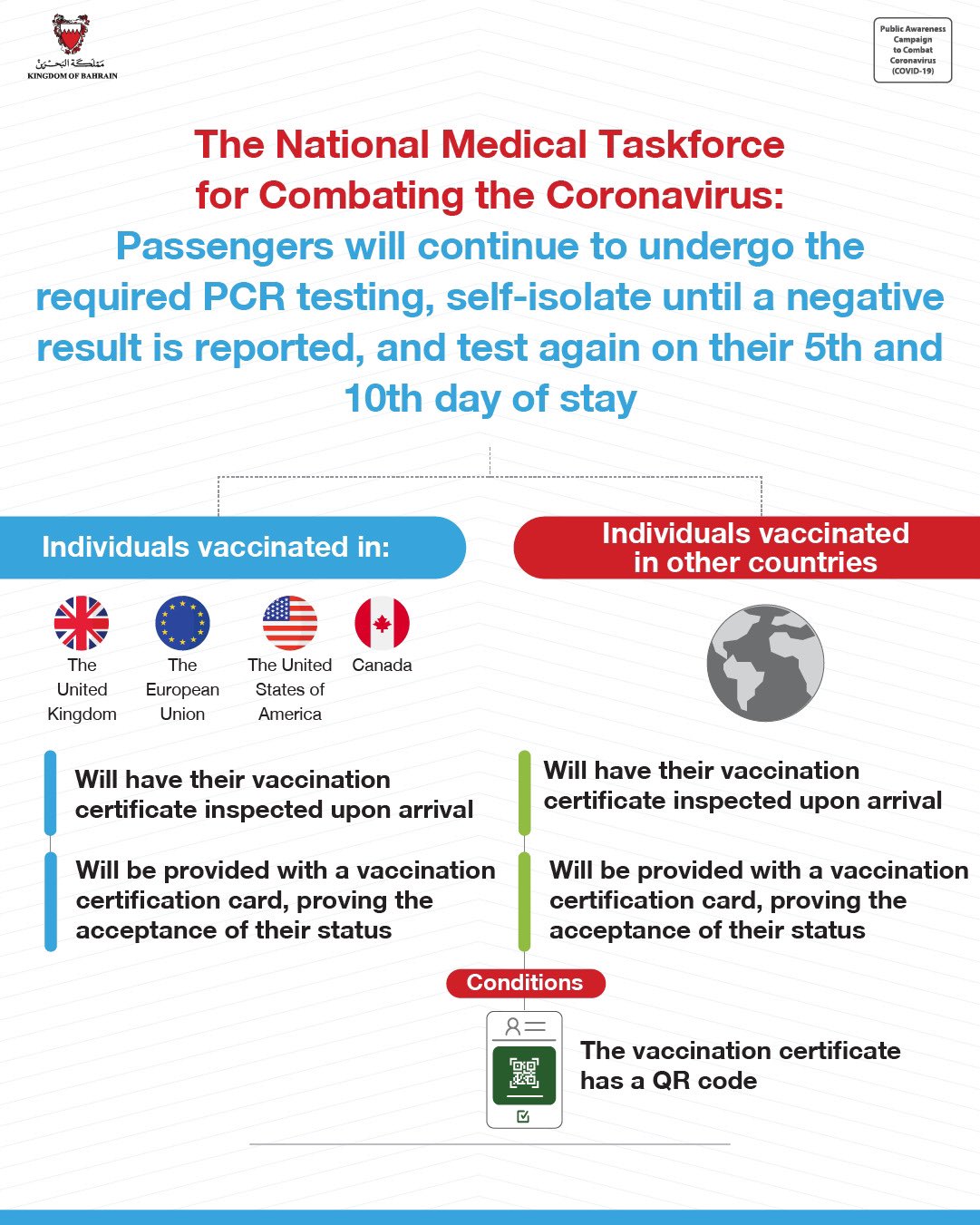 India, Pakistan, Sri Lanka
Sheikh Muhammad further said the same mandates are applicable for passengers transiting or arriving from India, Pakistan, Bangladesh, Sri Lanka and Nepal.
All passengers aged six years and above should present a negative PCR certificate with a QR code taken 48 hours before departure. Besides, passengers should take PCR tests upon arrival and on the fifth and tenth day of arrival and remain in self-quarantine.