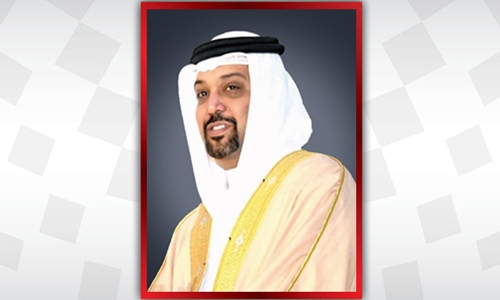 Bahrain plans to allow higher deduction from oil sales for reserve fund
TDT | Manama
The Daily Tribune – www.newsofbahrain.com
The Government is planning to present a bill in parliament in the next few months to allow the Future Generations Reserve Fund to take higher deductions from oil sales.
The deductions will help replace money withdrawn from the fund to support the general budget as part of efforts to combat the coronavirus (COVID-19) pandemic and sustain the Kingdom of Bahrain's economic recovery.
Finance and National Economy Minister Shaikh Salman bin Khalifa Al Khalifa said the move would boost the revenues of the fund which plays a vital role.
The current law imposes a deduction of a dollar in the event that the price of one barrel exceeds $40.
He underscored the importance of providing sustained support to the fund, which contributed to mitigating the fallout of the pandemic which had global repercussions.
He said that the Government is keen on continuing support to the fund, to boost its assets at the global and local levels, and ensure the sustainability of its deposits in a manner that achieves further progress and prosperity for the benefit of the Kingdom and its people.
He added that he maintained its stability and strengthened its assets over the past years by adopting a strategy aimed at increasing the volume of investments in fixed-income securities in a way that reduces the risks imposed by the pandemic on global financial markets.
"The fund has achieved many successes, despite the difficult and volatile economic conditions by increasing the level of investment diversification to reduce risks," the Minister said.
The International Monetary Fund (IMF) said last month that Bahrain's economic recovery from the pandemic will be gradual, with growth projected at 3.3% this year after a 5.4% contraction in 2020.
The Kingdom has been battered by the twin shocks of the coronavirus crisis and lower oil prices.