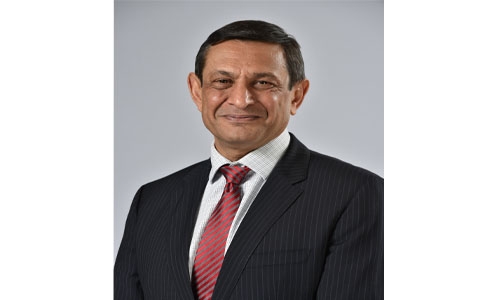 Ahli United Bank launches MyHassad 2021 with 4 grand prizes of US$1 Million each
TDT | Manama
The Daily Tribune – www.newsofbahrain.com
Ahli United Bank has announced the 2021 Cash Prize structure of MyHassad, Bahrain's longest-running savings scheme.
The revamped edition is set to make no less than four millionaires this year, along with many more winners every month.
With a US$1 million grand prize every three months, Ahli United Bank is going to make more millionaires this year.
Additionally, four winners will take home prizes worth US$100,000 each.
Total of 400 winners will also take home US$1,000 each as part of the monthly draws.
This marks the second consecutive year where Ahli United Bank overhauls MyHassad.
MyHassad remains open to both the citizens and residents of Bahrain and the prize pool will be exclusive to the Kingdom.
"MyHassad is the centrepiece of our retail customer journey, and as such, it is always special seeing customers' dreams getting fulfilled.
We continue to enhance the product based on customer needs and work on ways to ensure our customers are amply rewarded." said Suvrat Saigal, Deputy Group Chief Executive Officer – Retail Banking, "For 2021, based on market research and customer feedback, we decided to enhance the number of Grand Prizes to bring more customers' dreams to reality."
Every BD 50 held in a MyHassad account for 15 days or longer entitles customers to enter the draws.
The chances can be doubled when the balance is held for 3 months and tripled when held for 6 months.
There are no caps on the number of entries a customer can earn; the more a client deposits, the higher his/ her chances! Since its inception, over 17,800 MyHassad customers have taken home over BD 70 million in cash prizes.