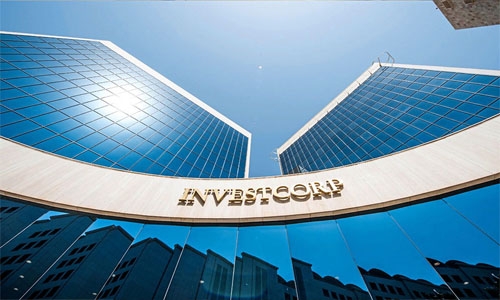 Investcorp launches inaugural "House View" on credit markets
TDT | Manama
The Daily Tribune – www.newsofbahrain.com
Investcorp yesterday released its inaugural "House View" on the state of global credit markets.
The report analyzes the recent performance of US and European credit markets and provides an outlook for key expectations in 2021.
"Credit markets once again demonstrated their resiliency in 2020, staging an extraordinary recovery following the market rout last March and highlighting the need for disciplined and active portfolio management," said Jeremy Ghose, Global Head of Investcorp Credit Management.
"Overall, defaults have been focused on sectors most negatively impacted by COVID-19 and have been offset by significant fiscal and monetary support.
Looking ahead, we expect there will continue to be significant volatility across markets, but we also believe that this will create opportunities for skilled active managers to capture value as portfolios are rebalanced amidst the recovery."
Philip Yeates, Head of European Credit Funds at Investcorp commented, "While we are encouraged by the improving overall macro outlook and credit fundamentals entering 2021, we recognize the various challenges and uncertainties that could emerge and lead to periods of volatility."
"We expect improving credit fundamentals and decreasing default rates in the US as the economy recovers from the pandemic resulting in credit spreads tightening further," said David Moffitt, Co-Head of US Credit Management at Investcorp.
"We further expect loan issuance to increase from depressed levels in 2020 driven by a significant recovery in M&A and LBO activity.
Demand for loans will be driven by a strong anticipated recovery in CLO issuance and by high yield crossover buyers drawn to relatively attractive loan yields and the rate protection afforded by floating-rate assets."
To read the report in full use this link: https://www.investcorp. com/investcorp-credit-management-house-view-on-credit-markets.