Indian Embassy Bahrain announce 'Spectra 2020' contest winners
TDT | Manama
The Daily Tribune – www.newsofbahrain.com
The announcement of the 12th Faber-Castell 'Spectra 2020' art competition winners and release of Calendar 2021 containing winning paintings was held virtually yesterday. 'Spectra 2020', the annual art carnival, organised by the Indian Community Relief Fund (ICRF) had an overwhelming response this year. More than 300 children from 15 schools in Bahrain participated in the art competition held online on 11 December 2020. In addition, there was a competition for the adult's group (18 years and above) as well..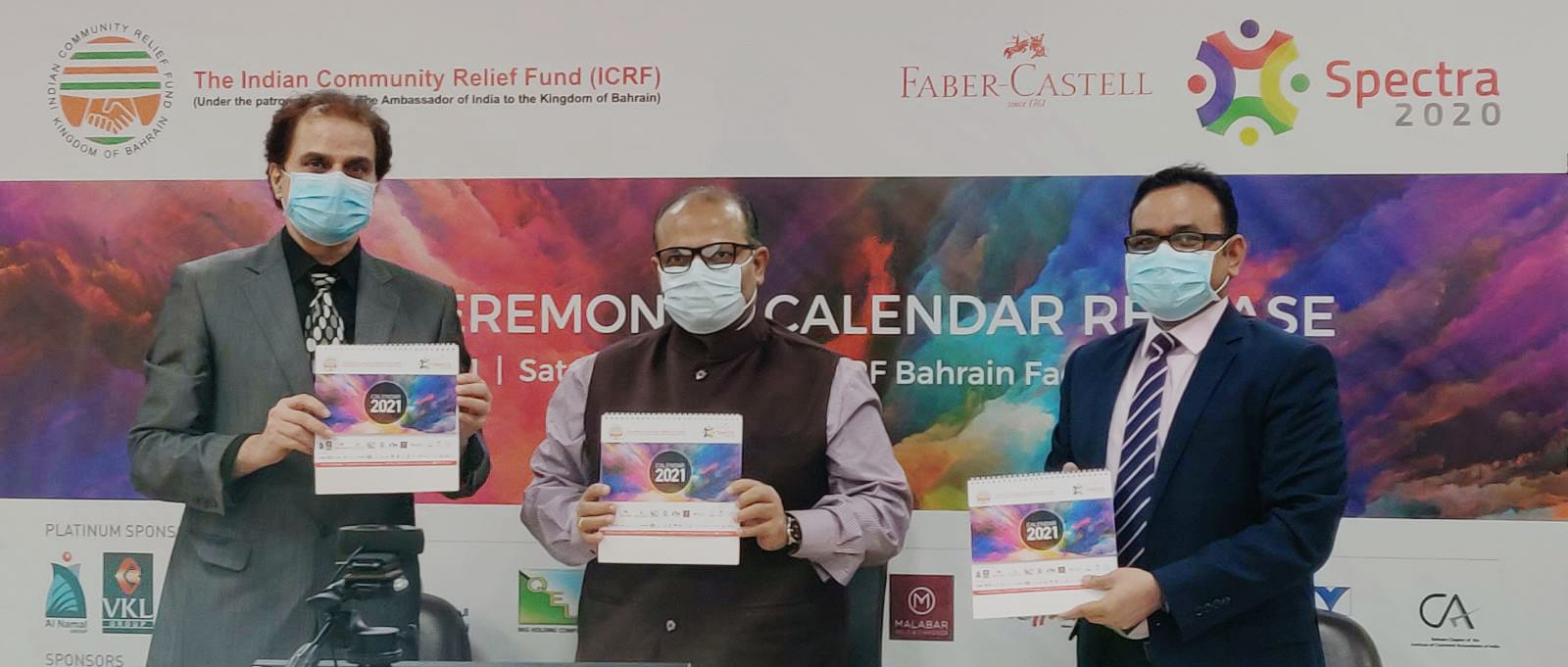 The results were declared and the winners were honoured at a ceremony yesterday. Indian Ambassador to the Kingdom of Bahrain Piyush Srivastava was the Chief Guest of the ceremonial event. ICRF Chairman Aruldas Thomas, General Secretary John Philip, Advisor Bhagwan Asarpota, Spectra Convener Mrs Rosaline Roy, Vice-Chairman Dr Babu Ramachandran, Joint Secretary Pankaj Nallur, Treasurer Mani Lakshmanamoorthy, Spectra Joint Convenor Aneesh Sreedharan, Nithin Jacob, Muralikrishnan, Balasubramanian, Sridhar, Sunil Kumar, Nisha Rangarajan and Sanjay Bhan of title sponsor Faber Castell were present at the ceremony. As part of the ceremony W V Raman, Former Indian Cricketer & Coach of National Women's Cricket Team gave a talk on 'Energize your Minds'.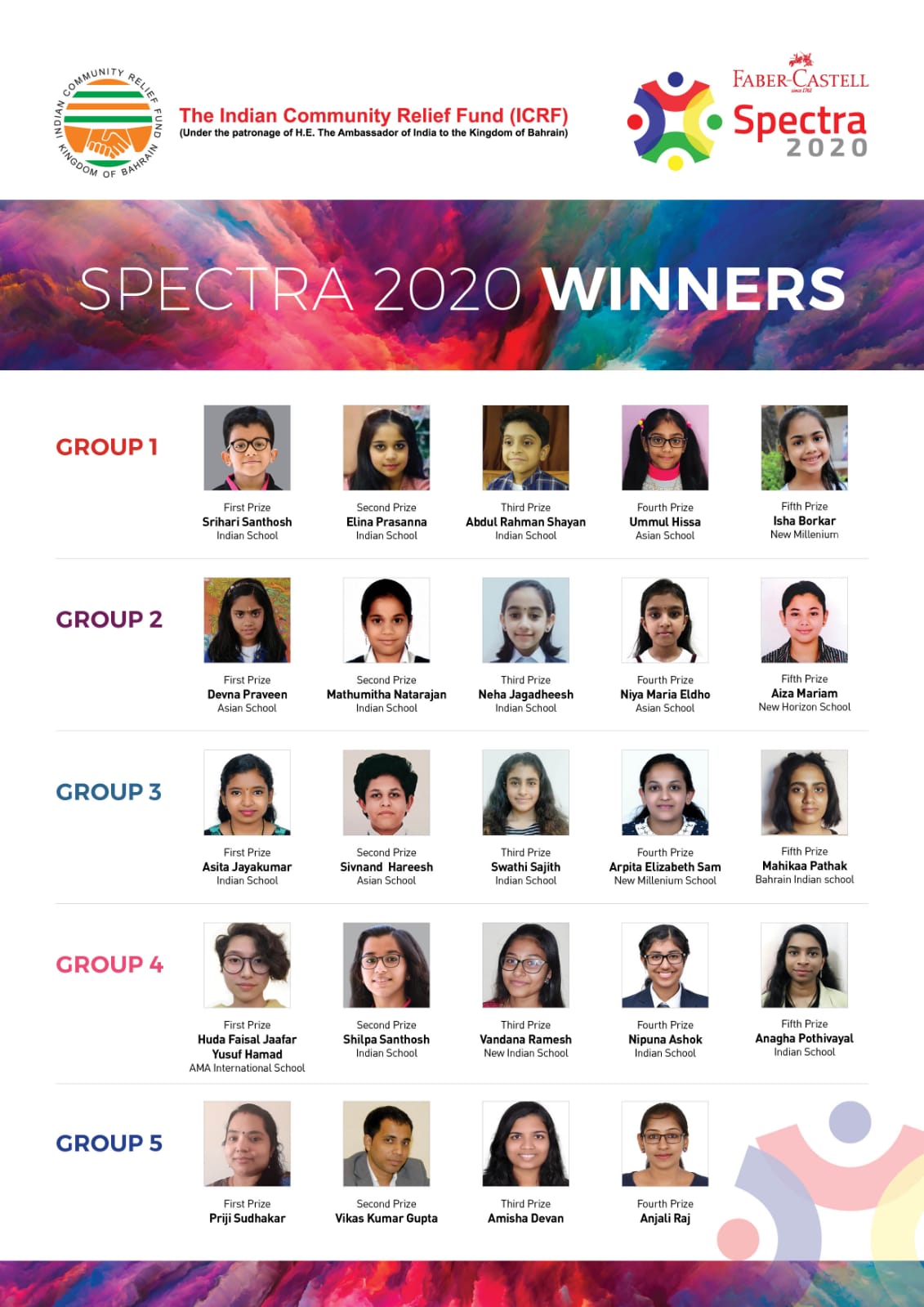 Participants were divided into four age groups - five to eight years, eight to eleven years, eleven to thirteen years and fourteen to eighteen years. Top three winners from each group were awarded trophies and certificates. The winning entries and other outstanding creations by the children are figured in wall and desktop calendars for the year 2021. These calendars were released at the function by Piyush Srivastava. 15 schools have participated in this year's contest. Net proceeds from the competition is going towards a Family Welfare Fund to provide relief to support the families of deceased Indian labourers drawing wages below BD100 per month.